The glass ceiling and the half floor
Finish department store Stockmann has introduced a new clothing section between two binaries.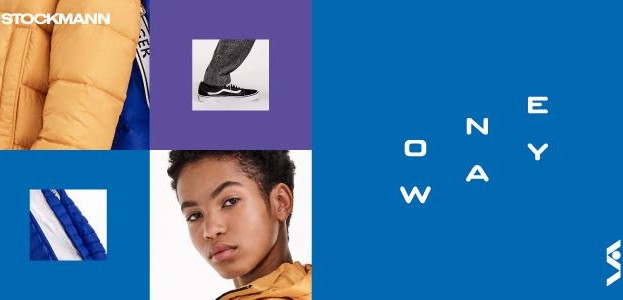 Finnish department store Stockmann is introducing a new floor to its store. Known as the "1.5 floor," the area will be home to a new "gender neutral" clothing section. Appropriately, it's located in the space between the men and women's shopping floors.
The floor will include brands such as Acne, Calvin Klein and Marimekko, which have all incorporated unisex styles into their collections. It also includes pieces from high-end brands that are not necessarily designed to be "unisex" but that work for people of all shapes and body types.
The concept was developed in partnership with TBWA Helsinki, which developed the androgynous and modern "One Way" branding for the project.
Laura Paikkari, creative director at TBWA Helsinki, said in a statement that the "One Way" concept is "a statement for equality."
"Brands that take a stand for what they believe in are the ones who shape the future," she said.
Androgyny has become increasingly trendy on the runway; designers such as Ludovic de Saint Sernin, Charles Jeffrey and Tom Ford have all mixed and matched from the gender spectrum in their shows this year. Makeup brands are also embracing androgyny thanks to the rise of male makeup artists such as James Charles (the first male CoverGirl model) and Manny Gutierrez.
It may seem like an overwhelming trend, but non-binary and gender-nonconforming people have existed for centuries across almost every culture. Whether it's a floor in a department store, a new eye shadow pallet or the sign on a bathroom door, we hope that keeping an open mind will always remain in fashion.