Tiny houses? Try tiny cars
Mini paired with digital agency 360i to show what you can really pull off in a tiny car.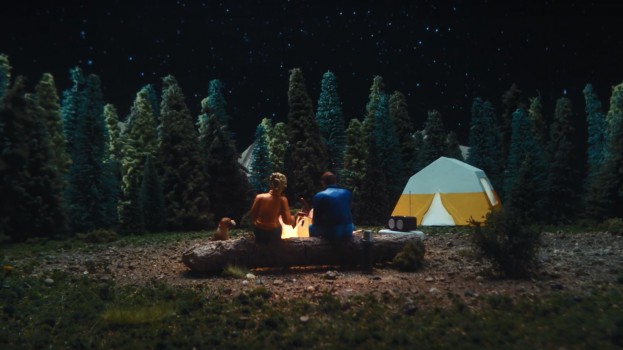 If you use Instagram, have ever read a lifestyle blog or just spend your days wistfully thinking about life after your 600 square-foot apartment, odds are you've looked into the tiny house trend. Let's face it, there's something utterly fascinating about creative hipsters magically cramming everything they own into a garden shed-sized dwelling, leaping off the grid and devoting themselves to a lifetime of showering in a stall the size of a school locker.
Or, at least, it was fascinating. Mini's new campaign says, "Move over, amateurs!"
The automaker collaborated with digital agency 360i on its new "Created in a Countryman" campaign, which showcases the expansive and high-concept art created and filmed right in a Mini Countryman.
The two spots feature different kinds of art, from 3D diorama to stop-motion animation. What both spots have in common, however, is their depiction of the vast, magical world we live in, be it the night sky, outer space or underwater.
Remember, it's not the size of the car: it's how you use it.
Credits
Client: Mini USA
Agency: 360i
Artists: Nix+Gerber, Kristen Lepore