This fall, metallics are in fashion
Created by Therapy, the North London Waste Authority aims to highlight the need for better recycling habits (and fashion choices).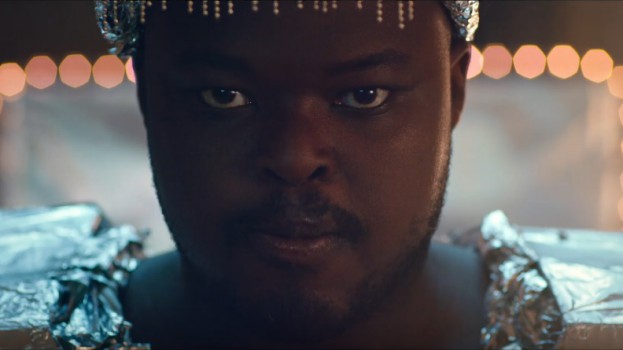 Recycling is no laughing matter. Unless, of course, you're watching the latest campaign from U.K.-based NGO, North London Waste Authority.
Created by London agency Therapy, the "Save Our Stuff" TV spot features a man decked out entirely in an aluminum foil romper, boots, hat, gloves and even long and dangerous looking fingernails – all in the hopes of putting recycling front and centre.
While he looks pretty fabulous from here, it's something the Waste Authority thinks is both a waste of time and aluminum. Especially if it's not discarded properly.
Don't get me wrong, silver is definitely hot this fall. It's just that aluminum foil, whether it was a part of an ensemble or the remnants of a killer sandwich, needs to be put in the recycling bin where it belongs.
Credits
Client: North London Waste Agency
Agency: Therapy
Creative director: Neale Hunt
ACD: Richard Miles
Strategy director: Royston Reeves
Director: Giles Ripley
Production company: Partizan
Producer: Richard Wilson
DoP: Carl Burke
Edit: Cut & Run
Post/Grade: Coffee & TV
Sound: Vaudeville