Dispatches from the Great Trail
A video series by Tank explores the lives of those who've crossed paths with the longest recreational trail in the world.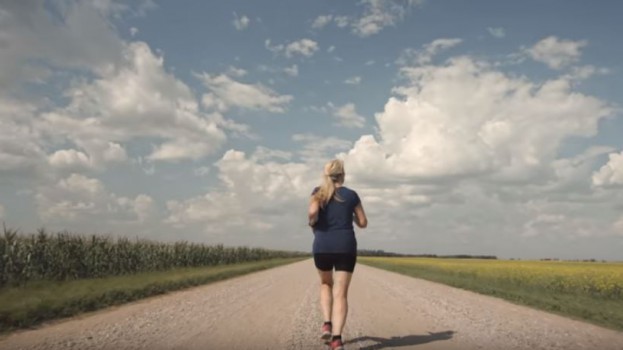 Canada's Great Trail – the longest recreational path in the world – stretches from coast to coast, spanning 24,000 km and crossing each of the 13 provinces and territories. Whether you prefer hiking, paddling or snowshoeing vast distances, there's a spot along this serpentine behemoth that promises to appeal to you.
In an effort to communicate the trail's magnitude, and the various experiences it offers, Montreal agency Tank teamed up with the Great Trail on a series of videos called "Deeply Connected."
The videos explore the stories of some of the people who have crossed paths with the trail. For instance, there's Timmy Léger, who biked 8,000 kms in memory of his grandmother and to support his 98-year-old grandfather who suffers from bladder cancer. And then there's Darren Yelton, from North Vancouver, whose Indigenous carvings testify to his deep ancestral connection to the land.
The campaign follows the 2016 launch of the Great Trail's new brand identity, which was also created by Tank.
Client: The Great Trail — Danielle St-Aubin, Jérémie Gabourg
Agency: Tank
VP, executive creative director: Alexandre Gadoua
Creative direction: Jean-François DaSylva-Larue
Design: Maxime Landreville
Video production: Olivier Bouchard
Client services: Amina Ben Ameur
Production: ALT — Nicolas Fransolet, Luc Campeau, Jérôme Couture