That's what it's all about
The new Apple Watch ad will make you want to shake it all about.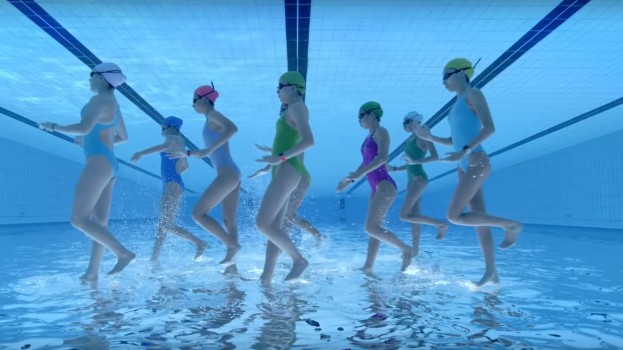 Historically, Apple's video ads have been known to take catchy songs and turn them into total earworms, skyrocketing them to fame.
Remember how the iPod Nano's 2007 spot featuring Feist's "1, 2, 3, 4″ took the Canadian chanteuse from the country's indie darling to a global sensation? Or the explosion of popularity for Australian group Jet's "Are You Gonna Be My Girl?" (Jet may have been a one-hit wonder, but damn, that hit was a wonder)? And most recently, Marian Hill was flung into the mainstream when their single "Down" was featured in an Apple ad.
The next song to get the Apple treatment? "The Hokey Pokey."
Yes, that's right, the song we loved to sing and dance to as kids has been remixed by Ray Anthony and His Orchestra to provide the audio backdrop for Apple's new digital video spot promoting the Apple Watch. But don't worry, the silly dance we did in our younger years is nowhere to be seen. Instead, the people putting their left arm in and their left arm out are ballerinas, musicians, Paralympians, martial artists, street performers, synchronized swimmers and people just having a plain old good time.
All the while, they're checking their heart rates, receiving encouraging messages, taking calls, timing themselves, tracking their activity and more. There's (naturally) a lot of alluring underwater action in the spot to showcase that the watch is now waterproof, but frankly, we're just digging the tune.
Credits
Client: Apple
Agency: TBWA/Medialab