Neste erects an emission-less cabin ad
A stay in Helsinki aims to showcase the sustainability of cabin living.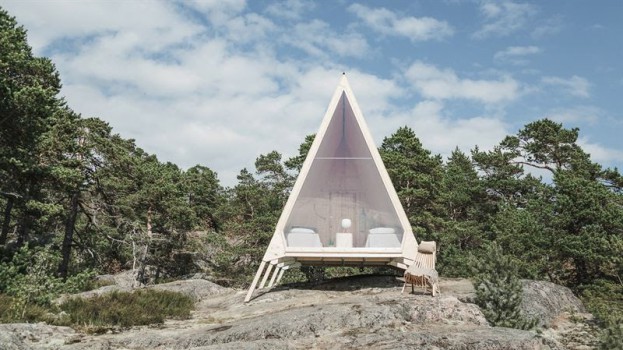 Creating an ad that produces zero emissions and has a minimal environmental impact may sound like an easy-enough feat – unless your ad concept involves building a cabin on some idyllic island in a Finnish archipelago.
But that is precisely what Neste, a Finish oil refinery, has done with the help of TBWA\Helsinki.
The Nolla cabin ("nolla" meaning "zero") was designed by Finnish designer Robin Falck and is located just outside the Finnish capital of Helsinki. It was built entirely from sustainable materials and was designed to have an minimal impact on the environment.
Sirpa Tuomi, marketing director at Neste, said the idea was to explore sustainable solutions that demonstrate the company's commitment to new cabin technologies and innovations. Some of the Nolla's design elements can be adapted to any cabin, she said.
The concept offers millennials the chance to experience a "staycation" while bringing the notion of sustainability to life without "glossy brand images," added Markus Nieminen, creative director at TBWA\Helsinki.
The cabin, which booked up within an hour, was available through Airbnb.
Credits
Client: Neste
Agency: TBWA\Helsinki
Business director: Iikka Maunumaa
Creative director: Markus Nieminen
Creative content strategist: Janni Widerholm
Art director: Teemu Lappalainen
Copywriter: Mika Herrala
Junior art director: Heidi Aalto
Junior copywriter: Emma Kanninen
Social media manager: Iman Chellaf, Juulia Meuronen
Account manager: Nina Hiukkanen, Noora Hendolin
Production: Natalie Gustafsson, Harry Huttunen
Director: Iiro Hokkanen
Producer: Tuukka Tikkanen
Editor: Lisa Myllymäki, Ville Hackzell