Mind the gap
Can't see the effects of global warming? Maybe you can taste it.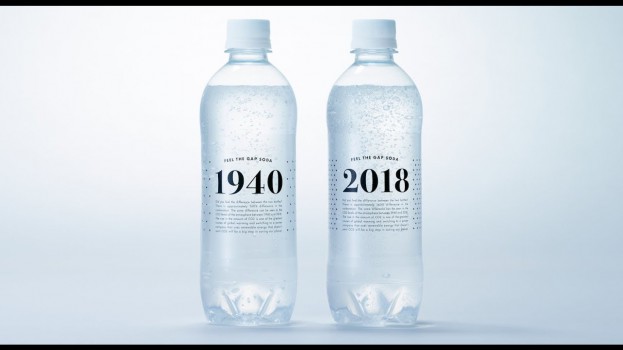 It might be hard to see how global warming and the rise of emissions are changing the face of the earth. But maybe you might be able to taste it.
McCann Japan and the Green People's Power have collaborated to create a spot that lets people "drink" the change. The video campaign, "Feel the Gap Soda," captures customers trying out two different bottles of water with the labels "1940″ and "2018."
The shot captures facial expressions of people, who felt the 2018 water was "stronger," almost like an aggressive soda. The idea behind the campaign video was to let water drinkers compare the level of carbonation with their own taste buds and comment on the swift acceleration in the dioxide levels.
In fact, the 2018 was symbolic of the water today, as this contains 150% stronger emissions than the 1940 water. It's a unique creation helping people experience the rise of CO2 in a practical manner.
Credits
Client: Green People's Power
Agency: McCann Erickson Japan
Creative director/copywriter: Tomoaki Hirano
Art director/illustrator: Riko Koide
Agency : McCann Erickson JapanCampaign: Feel The Gap SodaAdvertiser/ Brand: Green People's PowerCreative director / Copywriter: Tomoaki HiranoArt director / Illustrator: Riko Koide