Burger King gets fired up for Belgian print ad
The ad aims to show how most things, like a good burger, can be improved with the help of some fire.
Burger King Belgium set out to prove that fire makes many things better, collaborating with agency Buzzman, France to create its latest print advertisement promoting the brand's flame grilled burgers.
Featuring illustrations by artist, Shane and the tag line, "Always Better With Fire,"  the retro-style ads feature before-and-after shots of cool things indeed getting even cooler with a bit of fire.
Let's see: being shot out of a cannon? Cooler with fire! Revving sports car? Somehow even cooler with fire. Dragons? Definitely cooler with fire. Shirtless guitar dude? Do we even have to say it?
And what's the point of a volcano if it's not shooting fire?
Okay, BK, you've made your point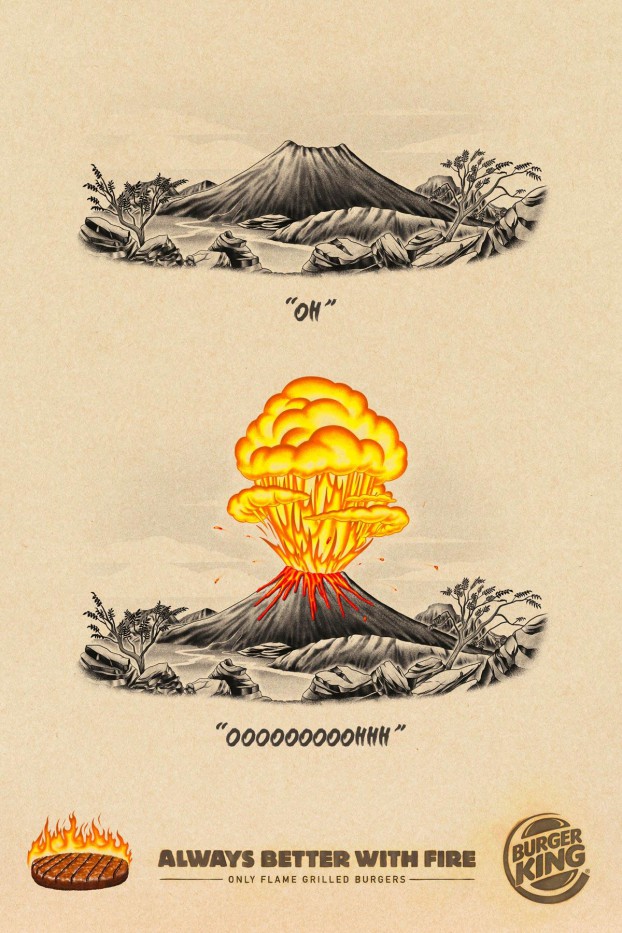 Credits
Brand: Burger King (Belgium)
Agency: Buzzman, Paris, France
Illustrator: Shane