History repeats itself
An ad in support of Christine Blasey Ford mirrors a 1991 letter supporting Anita Hill.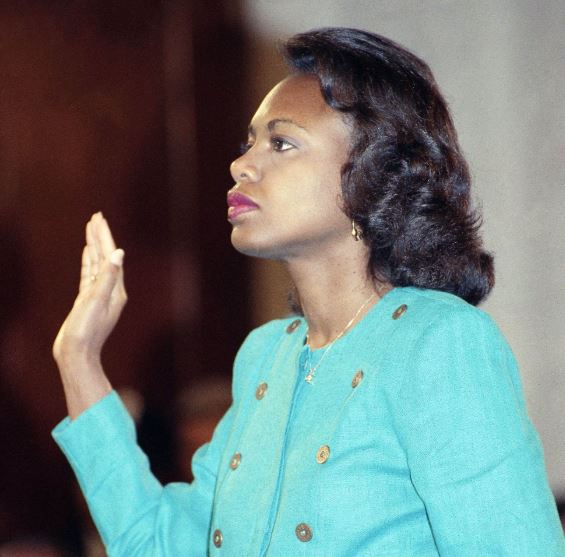 It's often said if we don't learn from history, we're doomed to repeat it.
It's striking how much has, and hasn't, changed since Anita Hill faced considerable backlash after testifying about her experiences of sexual harassment by then-Supreme Court nominee Clarence Thomas back in 1991. Flashforward to this week and Christine Blasey Ford also faced down considerable foes when she testified about her experience of allegedly being sexually assaulted by now-Supreme Court nominee Brett Kavanaugh.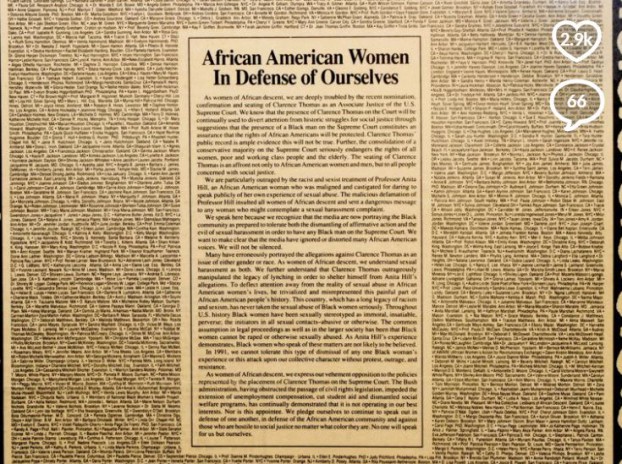 Back in 19991, the vitriol was so fast and furious that on Nov. 17 of that year a full-age ad in The Times listed the names of 1,600 black women who opposed Thomas' nomination and supported Hill.
Oh, how the times haven't changed much at all. While print is admittedly limping along almost 27 years later, taking out a full-page ad in the Gray Lady still packs a punch.
Close to three decades on, many people now consume news on devices that would have sounded like fantastical science fiction back in the early '90s, but The New York Times still prints a newspaper daily and that paper still has sway.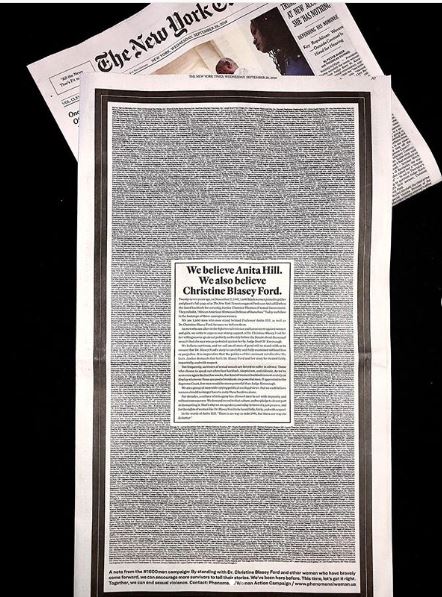 This being 2018, the new ad in support of Blasey Ford before she testified was crowdfunded via mightycause.com and signed by 1,600 men. The print ad was designed by Godfrey Dadich Partners and promoted by the agency on Instragram. ColorBox Industries created digital assets to get the word out to a broader audience beyond Times print readers.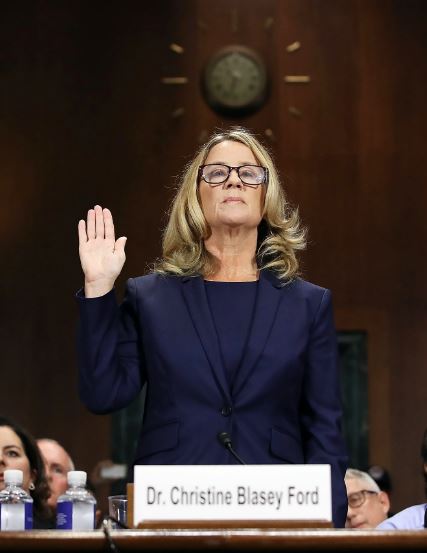 Hopefully, the 2018 ad will not have to be used 30 years from now.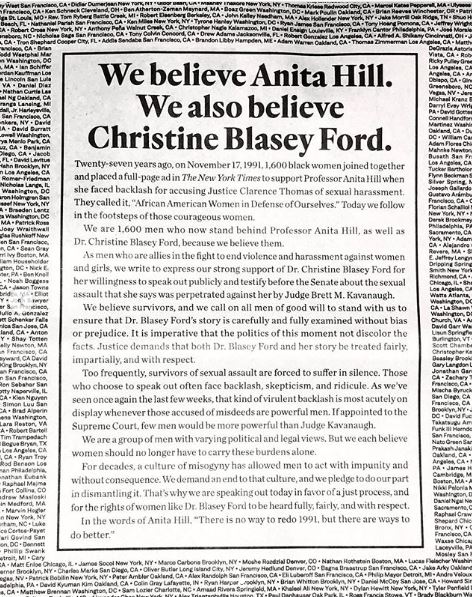 Credits
Agency: Godfrey Dadich Partners
Digital: ColorBox Industries