What's in a name?
Would you be eager to revisit the names and insults that brought you down?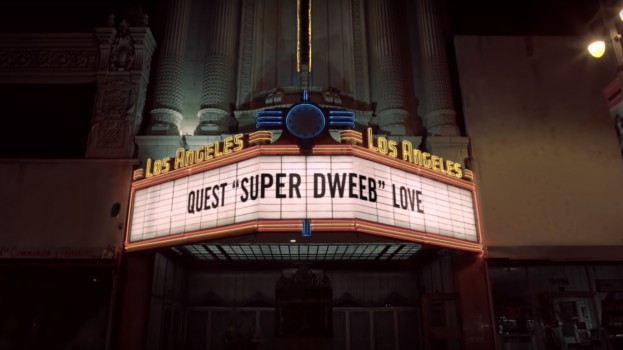 I think about this Tweet a lot.
I think about how it took me about 10 seconds to process the question, and another 10 seconds to think of one name.
Then another came. And another. Soon, they were spilling out so quickly that even the new 280 character limit couldn't handle it. I thought of Britney Spears and her infamous 2007 meltdown. I thought of Stella Liebeck, the woman behind the infamous McDonald's "hot coffee" lawsuit. I thought of Winona Ryder, whose career took a 15-year hit after her shoplifting arrest. I thought of Yoko Ono, whose name has become synonymous with any young woman who dares to want her significant other to spend time with her instead of his friends. I thought of Kesha, Margot Kidder, Courtney Love and Amy Winehouse.
And I thought about Monica Lewinsky.
Lewinsky lost more than a decade of her life to bad jokes about blue dresses and sub-par Bill Clinton impressions. After re-emerging, she's become a strong advocate against online bullying, and has previously partnered with BBDO New York to create a powerful spot that highlighted the real life impact of online bullying.
The two partners have since issued a follow-up, this time tapping big name celebrities for help.
Tony Hawk, John Oliver, Olivia Munn and Maysoon Zayid are among those who are introduced in this clip, all with a bit of a stinger accompanying them. Oliver introduces himself as a "dumb bitch loser," while Tony Hawk gladly accepts an introduction as a "skinny piece of crap." Some of the names have a bit of a ring of silliness or might prompt an uncomfortable laugh, the kind you let out when someone makes a joke that really isn't funny, but you have no idea what else to say.
Then Zayid takes the stage and it's impossible to laugh. It's impossible to really do anything.
The campaign encourages supporters to change their display names on social media to include an insult that was used against them by bullies. Lewinsky's name now reads, "Monica 'Chunky Slut Stalker That Woman' Lewinsky," all a reference to her 1998 affair with former president Bill Clinton.
While some people (self-included) aren't too eager to revisit the names or insults they had hurled at them in high school ("Dear creatives, please send your pitches to Bree 'Fat Geek Whose Best Friend is Her French Horn' Rody" doesn't exactly have a ring to it), the BBDO spot does indeed have a message of empowerment, of reclaiming the words that were once used to bring you down.
And, it does certainly make you think about the labels you put on others.
Credits
Client: Monica Lewinsky
Agency: BBDO New York
Chief Creative Officer: Greg Hahn
Creative Director: Bianca Guimaraes
Associate creative director: Roberto Danino
Head of integrated production: David Rolfe
Executive producer: George Sholley
Producer: Jack Patrick
Music production: Julia Millison
Business manager: Grace Kelly
Director of business affairs: Bernadette Naughton
Account director: Lindsey Cash
Account director: Carrie White
Assistant account executive: Jackie Silver
Assistant account executive, partnerships: Jordan Ji
Planning director: Karin Santiago
Senior comms planner: Julie Naidu
Senior analyst, marketing science: Crystal Lin
Creator partnerships manager: Lucy Bennett
Production company: O Positive
Director: Brian Billow
EPs: Ralph Laucella and Marc Grill
Prod: Grayson Bithell and Jason Reda
DPs: Larry Fong and Jay Feather
Prod designer: Maia Javan
Music company: Hook & Line
Composer: Bryan Senti
Music production: Hook and Line Music Inc.
Editorial company: Number 6
Editor: Justin Quagliata
Assistant editor: Benjamin M. Algar
Producer: Malia Rose
Executive producer: Corina Dennison
Senior VFX artist: Ed Skupeen
Senior VFX artist: John Shea
Assistant VFX artist: Mark Reyes