McDonald's gives Banksy a run for his money
The digital ad taps into the world-renowned stunt artist Banksy pulled at Sotheby's last week.
This McDonald's digital ad may look a little familiar.
Created for DDB Austria, the digital ad taps into the art-world antics of anonymous street artist Banksy, featuring the iconic red McDonald's fry box seemingly being shredded like the artists' now-famous auction house stunt last week.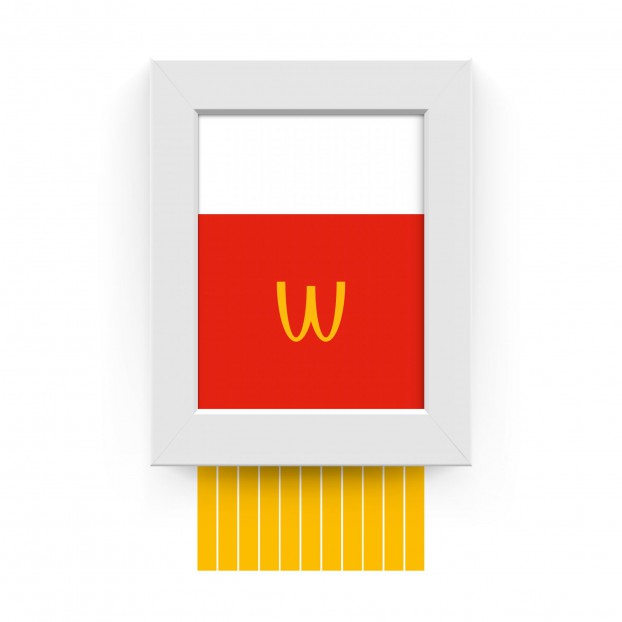 Too soon?
On Oct. 5, Banksy drew international attention when his 2006 piece"Girl with a Balloon" appeared to self-destruct, falling through the frame and coming out the other end in pieces just seconds after being sold for $1.4 million at London auction house Sotheby's.
In a video posted to Instagram, the artist revealed that a paper shredder had been hidden within the frame.
Credits 
Brand: McDonald's
Agency: DDB Austria
Creative directors: Thomas Tatzl and Andreas Spielvogel
Art director: Babette Brunner
Concept: Daniel Stieber