Discounts truly out of this world
Rosapark's spot for Cdiscount shows that aliens are tech junkies just like us. Meaning they're very impatient.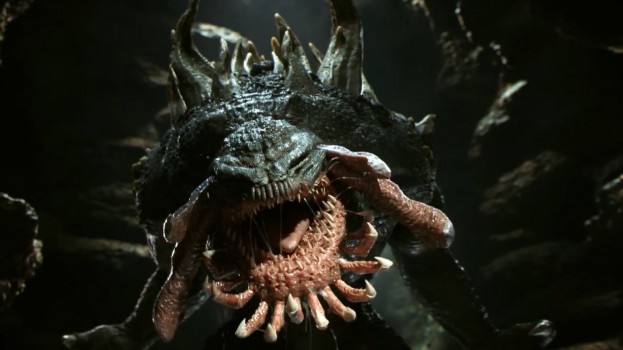 Aliens: they're just like us. They like their music and their iPhones, they get annoyed when their moms come to visit… and they love a good discount.
That's why French e-commerce site Cdiscount decided to create a new campaign for the most underserved demographic out there (and we mean really "out there"). Cdiscount, which is celebrating its 20-year anniversary, paired with agency Rosapark to launch its new campaign "Space Offers." And they have launched it right into space.

These aliens may look a little scary, but remember, they're just different from you and I on the outside. Oh, and they also have a hard time tapping their touchscreens without destroying them. But who can hold that against them? They're just stoked for deals!
Credits
Brand: Cdiscount
Managing director: Farid Jehan
Brand and loyalty director: Christel Longatte
Brand and media strategy director: Florent Guibert
Brand business manager: Maud Panzuti
Agency: Rosapark
Co-founders: Jean-Patrick Chiquiar, Gilles Fichteberg et Jean-François Sacco
Creative directors: Gilles Fichteberg & Jean-François Sacco
Strategic planner: François Peretti
Advising director: Hicham Ghazaoui
Account manager: Marion Lasselin
Copywriter: Naïm Souilem
Art director: Robin Lassalle
Head of digital strategy: Jeanne Neuschwander
Social media manager: Charlotte Giraud
TV producers: Camille Toïgo & Thomas Laurent
Director: Boddicker
Production: Eddy
Producer: Jean-François Bourrel
Studio: Brunch
Production director: Fabien Cellier
Sound studio: Schmooze