We love this shit
Toronto visual artist Justin Poulsen creates 50 different images celebrating the Poop emoji's 10th anniversary.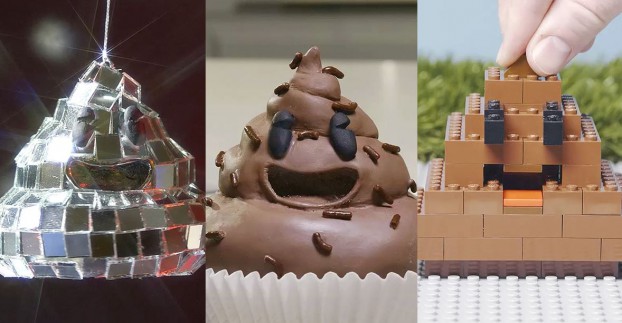 Toronto photographer and visual artist Justin Poulsen is using the 10-year anniversary of the Poop emojii to show off the range of "shit" he can do as an artist.
Working with agency Rethink, Poulsen created 50 different images and artistic executions using the (oddly celebrated) emoji, which recently turned a decade old.
"I do a lot of different shit," said Poulsen in a release, "So why not actually make a lot of different shit to prove it? The 10th anniversary of the poop emoji was the perfect opportunity."
The work is meant to demonstrate the visual artists full range of skills, which in additional to photography, includes building his own props. For this particular work, he decided to create the scenes on-camera, instead of in photoshop.
It's the second time he has partnered with Rethink on a wacky project promoting his own work. In 2015, Poulsen he created handmade USB drives using his own thumb as a mold, called them "Severed Thumb Drives," and sent them to potential clients. The drives came loaded with his portfolio, showcasing both his tactile and visual skills.