Creepypizza
Pizza Hut's 1997 Halloween "The Pizza Head Show" ad is classic (and kooky).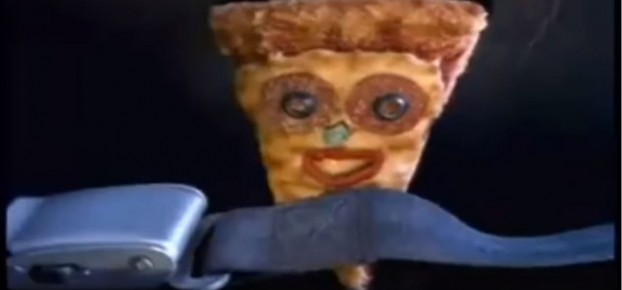 Pennywise from It? Ha. Chucky from Child's Play? C'mon. Ghostface from Scream? Nuh uh. The scariest character ever invented for Halloween? Pizza Head from the '90s Pizza Hut commercials.
Specifically, the 1997 Halloween "The Pizza Head Show" commercial will give you the creeps. Pizza Head's head is, well, made out of pizza – his eyes are pepperoni circles with tiny olive circles in the middle, his nose is made of a square piece of green pepper and his mouth is fashioned out of thin lines of red pepper. That's weird enough. Then there's his voice.
"Hey, everybody! I'm on my way to Pizza Hut to get a Goosebumps kids' pack, yay!" Just try to get that out of your head.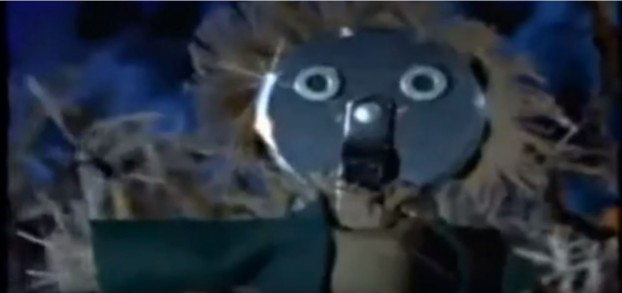 While we usually never condone violence, when Scarecrow Steve (who is actually an anthropomorphized pizza cutter) almost slices into Pizza Head, we were relieved.
The ad for kids ends on a distinctly dark note with Pizza Head presumably being sliced up and eaten (a.k.a. dying).
"The Pizza Head Show" spots ran from 1993 to 1997 and were heavily inspired by Saturday Night Live's "The Mr. Bill Show". Ad agency, Goodby Silverstein & Partners, even tapped "Mr. Bill" creator, Walter Williams, to direct the ads.
The spots now live on in infamy on the internet where Pizza Head will haunt many a YouTube viewer for years to come. You've been warned.
Credits
Client: Pizza Hut
Agency: Goodby Silverstein & Partners
Director: Walter Williams