Rest assured, you can yoga when you're dead
Whether that's a positive thing or not is up to you.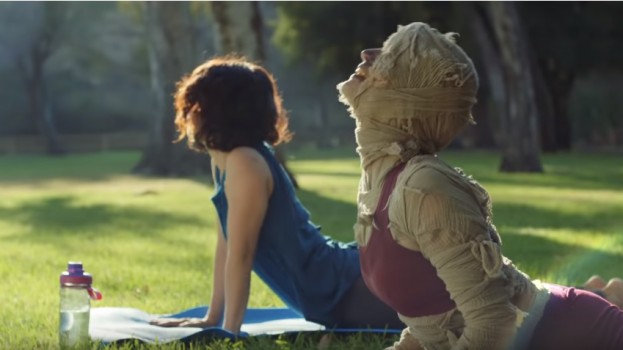 Ah yoga. The downward dog, the upward dog, the – ahem – corpse pose. Nothing feels quite as good. Except maybe some afterlife security?
That's why Farmers Insurance and RPA created its film campaign, "Downward Sphinx," which suggests that Halloween is as good a time as ever to think about death.
Featuring a not-so-lively mummy getting her stretch on, the ad acts as a warning from beyond the grave that a death without life insurance is "no way to live." But you be the judge.
Credits
Client: Farmers Insurance
Agency: RPA