The secret life of the copywriter
Miami Ad School Toronto and Grey want writers all around the industry to show off their literary works in the making.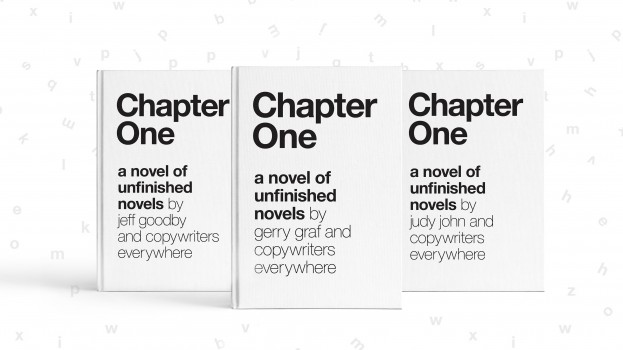 Raise your hand if you're a copywriter.
Now, raise your other hand if you spend much of your days daydreaming about writing something else. Don't worry. It's natural. Whether it's a novel, a play, a pilot about a procedural drama set in an animal hospital about a young, aloof veterinarian who can diagnose just about any pint-size problem – except the ones in his own personal life – many professional writers are also aspiring authors. Sometimes, it works out; Scott Fitzgerald and Stephen King got their start as copywriters.
Grey Canada and Miami Ad School Toronto have launched a new initiative to let copywriters know that it's okay to have a dream beyond the nine-to-five. The First Chapter Project serves as a sort of collective effort novel, consisting mostly of the pieces of unfinished novels collected from the world's copywriters.
The goal of the project is to collect as many first chapters as possible and compile them into a potential best-selling novel. From junior copywriters to industry heavyweights (including Jeff Goodby, Gerry Graf and Judy John), the book is open to any copywriter who isn't afraid to show off their skills.
Proceeds from the sales of the final book will go toward a scholarship fund for the Miami Ad School. Submissions are officially open at FirstChapterProject.com.
Credits
Client: Miami Ad School Toronto
Agency: Grey Canada
CCO: Helen Pak
ECD: James Ansley, Joel Arbez
ACD: Ryan Lawrence
Copywriter: Rena Green
Art director: Eric Carriere
Design director: Genevieve Beharry
Account executive: Kate Beaman
Senior development lead: Pablo Mellognio
Dean, Miami Ad School Toronto: Stephen Jurisic
Founder, Miami Ad School Toronto: Aman Gulati