The 2018 AOY showreels: They're reel good
This year's shortlisted agencies took credit for viral sensations, bet against holdcos and imagined a better way to do an RFP.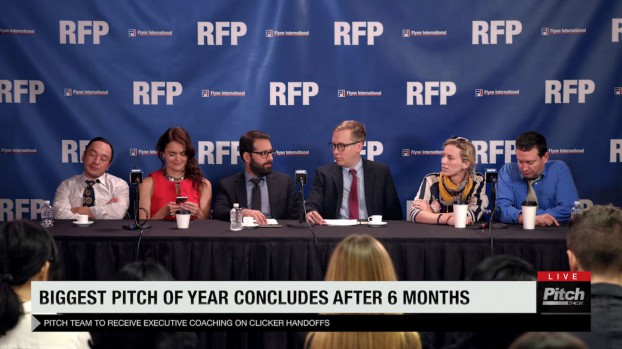 Now a time-honoured tradition, strategy asks the shops shortlisted for Agency of the Year to produce videos showing their creativity. Inevitably, they end up poking fun at the industry and cracking jokes at their own expense.
If you missed the gala (which is where the showreels made their debut), be sure to check out this year's winners, and then scroll down to see highlights of what the audience in attendance got to enjoy.
John St., a cultural tastemaker
Agencies can be known for using case videos to stake their claim in "cultural phenomenons." But we had no idea John St. was responsible for two of the year's buzziest trends.
Zulu Alpha Kilo takes a hard look at RFPs
RFPs have gotten a bit brutal lately. From spec creative, to massive numbers of agencies competing, to getting undercut by the competition, to presentation faux pas ? it can all be a little demoralizing. Zulu Alpha Kilo imagined the conclusion of an RFP as a post-game-style press conference, complete with all the analysis and mixed morale that comes with it.
The agency – which is no stranger to using its AOY video to take a stand – has also launched a new website loaded with advice and things for clients, agencies and consultancies to keep in mind to make the pitch process a little bit more bearable for everyone (and it's seeking others to chime in and add some points to the list, too).
DDB is dedicated to DDB
Dedicated agencies are all the rage among clients these days. But if it works so well for them, imagine what would happen if DDB created a dedicated agency of its own (it's mostly a lot of buzzwords).
Rethink bets against the big players
For the second year in a row, Rethink used its AOY video to reinforce its commitment to staying independent by burning bridges with every major holding company. But instead of jokes, this year the agency put its money where its mouth is.
McCann Canada's perseverance pays off
It's good to have goals and stick to them… even if it takes a few year for them to pay off.
Lg2 knows what we really want
Sometimes the most appreciated video is no video at all. Lg2 clearly recognizes this, using their time to instead give something back to everyone in attendance.
Cossette talks about its agency crushes
Instead of the three-time winner singing its own praises, the staff at Cossette decided to take a few minutes to talk about the work from their peers throughout the agency they most admired and wish they had done.
Leo Burnett's love letter to creativity
Taking a similar approach, the team at Leo Burnett recognized the work from across the world and throughout the years that has motivated all of the shortlisted agencies to keep doing their best work.
Got milk? Anomaly hopes so.
Anomaly has had a pretty good year, but there's one thing they still feel like they're missing – and they're not above a bit of shameless pandering to fill that hole.
Camp Jefferson keeps it short
This was Camp Jefferson's first time on the Agency of the Year shortlist, so they enlisted the advice of from the head creatives at a fellow Vision7 agency  – and clearly took it to heart.
Taxi skips the video altogether
Taxi, on the other hand, is an old vet when it comes to thinking up an AOY video year after year, and it seems they've realized the key to making a winner themselves.