Lights will guide you home
The new short for Volkswagen by DDB Canada captures some of life's more subtle pleasures.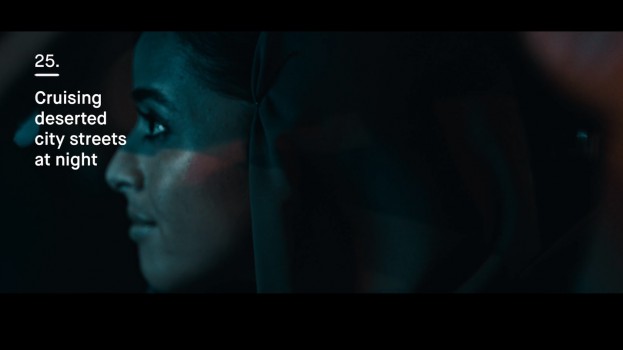 There are some things in life that bring us so much joy, yet they seem so strange and mundane to others.
For some, it's the feeling of cool, wet grass on their ankles in the morning. Others take comfort in the screeching whistle of a tea kettle moments before the water's ready to pour. And this Stim writer thinks that Volkswagen may have made its new digital spot just for her – because it captures the freedom and pleasure of driving through a near-deserted city in the wee hours of the night.
The 60-second spot by DDB Canada manages to make the relationship between car and driver feel as intimate as that of lifelong friends. It helps that the music, which strikes somewhere between the genre of "modern lullaby" and "epic chorus" gives the spot a dreamlike quality. Coupled with the bright lights, the gusts of wind and the steady cruise of the car, it's easy to see exactly what's so fun about those late-night drives.
Volkswagen – Silent Night from Shoot Happens on Vimeo.
Credits:
Client: Volkswagen Canada
Agency: DDB Canada
Executive creative director: Sann Sava
Art directors: Félix-Antoine Brunet, Mélissa Charland
Copywriters: Thibaut Delelis, Olivier Giguère
Director: Maxime Giroux
Account director: Madjid Hamidi
Account supervisor: Maude Lavigne
Account executive: Alice Labous
Strategic planner: Hugo Martin-Bonneville
Agency producers: Annick d'Auteuil, Marielle Mougeot
Production company: Les Enfants
Post-production: MELS studios
Music: Audio Z
Sound design: Apollos Studios