We could be injured, just for one day
BBDO Ecuador's ad shows that music has a profound impact on all of us, but it can be dangerous in a car.
We've covered more than our fair share of texting-and-driving ads here on Stimulant (not that there's not a need for them; Rates.ca estimates that distracted driving still factors in eight out of 10 collisions). But we're particularly fond of this new ad from Ecuador that covers a specific type of distracted driving – beyond the standard texting narrative.
How many times have you picked up your phone when driving, not to text or call, but because you really want to put on that one song you're really into? Hey, we get that sometimes it just feels good to cruise down the open road to the sounds of your favourite artist.
The problem? According to A Conducir, the driving school that commissioned the campaign, searching for a specific song blinds you for 20 seconds. When you're going at 50 – or 60, or 100 – kilometres per hour, those 20 seconds can be life-altering.
BBDO's print ads show that music can indeed have a profound effect – listening to a song is like having a singer there with you – but searching for a song when you're driving puts the singers in front of your face.
Do yourself a favour: hit shuffle.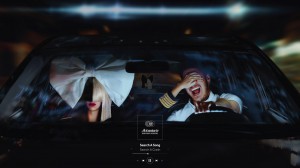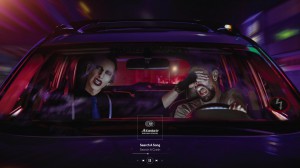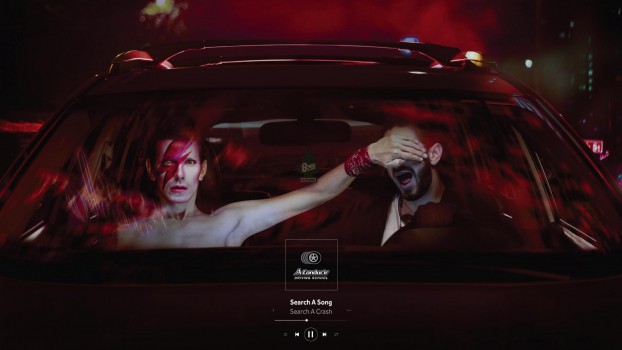 Credits
Client: A Conducir
Agency: BBDO Ecuador
CEO: Oscar Muñoz
Chief creative officer: Andres Celis
Art directors: Fiorella Briz, Daniel Gabela
Copywriter: Vicente Concha
Photographer: Diego Cadavid