Little bitty Quitty one
I'd like to thank my Mom and Dad, for inspiring me to always give up.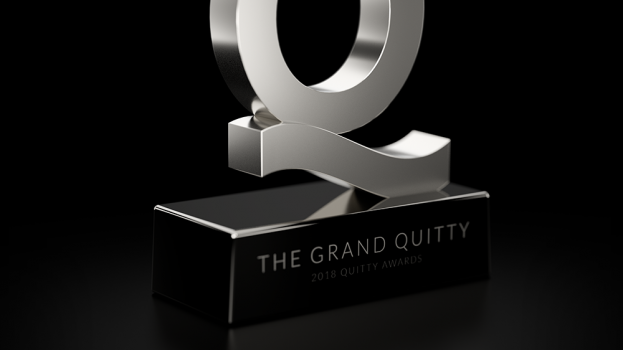 So you've pulled out of award shows for the year? There's nothing wrong with that.
In fact, some believe you should be celebrated for that.
The Quitty Awards were designed to honour agencies who have decided to quit award shows. The website allows anyone to enter and provide information on why they decided to quit award shows – whether that's because award shows are too costly (someone has to pay for that fancy new AI), clients don't care about awards (debatable), there's too many award shows (but where else can you get so many of those delicious little spring rolls?) or that the next generation of talent doesn't value award shows (hey, throw those in with golf, fabric softener, cereal and other dwindling commodities).
Of course, if you're worried that your "efforts" in quitting don't quite measure up, you can always buy a Quitty yourself for a few thousand Euros… or print a 3D copy.
The Quitty Awards were actually created by CP+B's Alex Bogusky in an effort to celebrate those brave enough to turn away from award shows. He promises that your chances of winning are "very high. Even higher than an ADDY."