My heart still pints for you
Grab a spoon. Rethink's got the rest covered.
Breakups are a lot of things. They're messy. They're complicated. They're sad.
They're usually not sweet.
Perhaps that's why so many of us tend to gravitate toward the sweet, the fatty, the oh-so-indulgent dairy (and imitation-dairy) when we've endured heartbreak. Well, Canadian ice cream brand Nora's has paired with agency Rethink to create pints of ice cream that help you get the break-up and the grieving done all in one go.
Nora's has released a limited-edition collection of ice cream with packaging that allows you to customize a break-up message on it. It allows you to tailor the message, Mad Libs-style, to your relationship and get your emotions just right before you leave them  behind with only the pint of ice cream and that sweater they lent you that one time.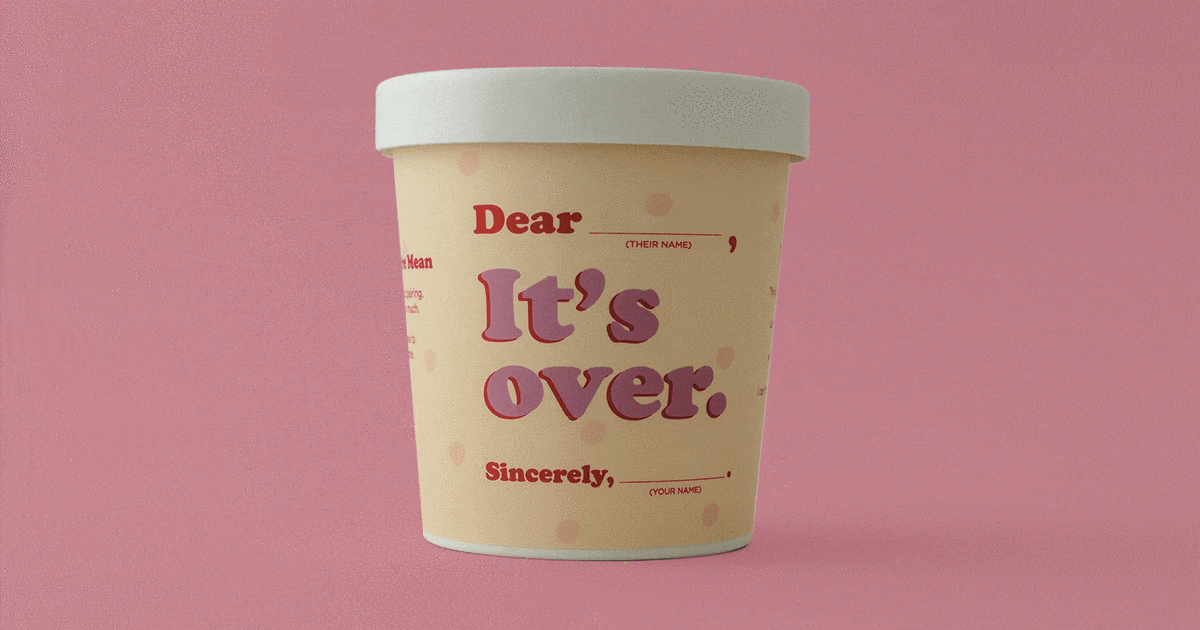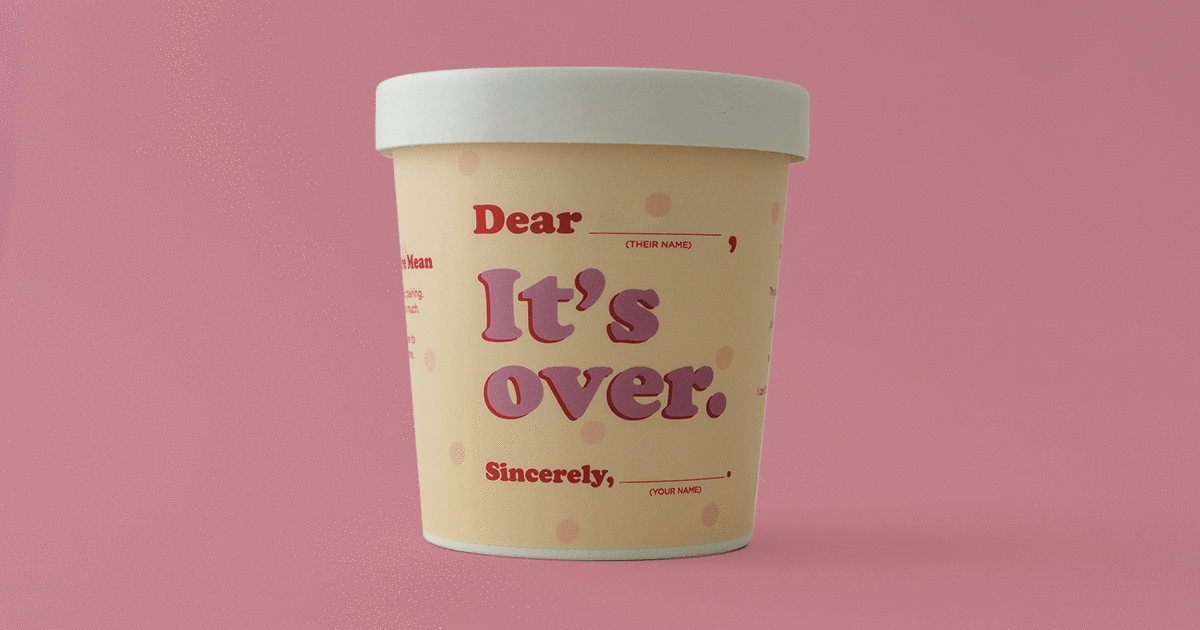 (Harsh. Delicious, but harsh).
Granted, Nora's design and aesthetics were already retro and cute as hell, but we're digging this modern and quirky style too.
Flavours include "Bye, Bye, Brownie," "Strawberries and You're Mean" and "It's Just Vanilla" (ouch).
Best of all, Nora's is 100% plant-based, so you can even dump that needy, weird vegan that won't shut up about seitan.
Credits
Client: Nora's Ice Cream
Agency: Rethink
Creative director: Morgan Tierny, Leia Rogers