Payless plays dirty
The retailer's latest campaign aims to highlight the risk of judging a product by its label.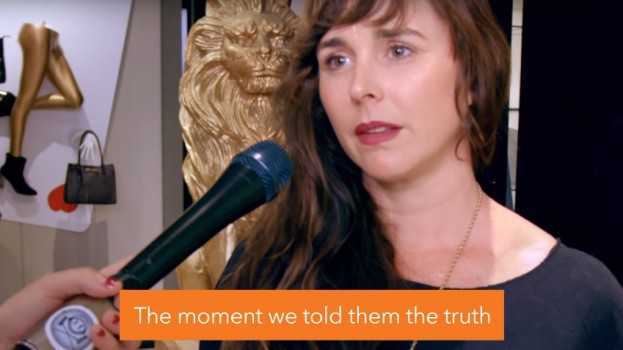 Like the revenge of a high school band geek who grew into their looks, Payless has just made the world slow clap with its latest campaign.
After years of taking flack for its discount retailer status, Payless and agency DCX Growth Accelerator set out to create a campaign that highlights just how often people let labels get in the way to of a good pair of shoes.
The 30, 15 and 6-second campaign spot chronicles the opening of a fake luxury shoe store called Palessi that was secretly stocked to the brim with Payless shoes.
What ensued would make even the kindest among us laugh.
Real-life "fashionistas" who admit to willingly spend $400 on shoes are seen fawning over Palessi shoes, using adjectives like "stunning" "sophisticated" and "elegant" to describe kicks that typically run for between $20 and $40.
Cruel, perhaps, but do they deserve to be duped? If the shoe fits…
Credits
Client: Payless
Agency: DCX Growth Accelerator
Chief creative officer, copywriter: Doug Cameron
Executive creative director, art director: Tommy Noonan
Creative director: Mauricio Alarcon