Delivering Christmas
Turns out, presents under the tree aren't the only miracles getting shipped.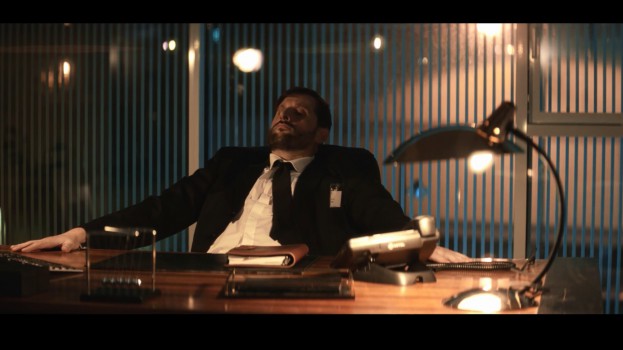 Many of us are lucky – when the holiday season ushers in, we pack up our desks and go home. Some of us even get the full week off to spend time with friends and family.
But many people aren't so lucky. Whether it's because they're working as first-responders, firefighters and doctors, working security or part of the service and hospitality industries, getting Christmas Day or Eve off is, well, a huge privilege.
For this Stim writer, the first time Christmas was surrendered to work was at age 15, making that sweet, sweet, time-and-a-half pay to stand sadly behind a till at a certain nameless, yet popular, fast-food chain. The restaurant was deserted, the snow was raging down and everything felt, well, a little surreal.
That surreal nature is perfectly captured in this spot crafted by Parisian agency Romance. Produced for Coca-Cola European Partners and Uber Eats, the spot shows a night watchman at an upscale office building as he keeps himself busy during a lonely Christmas night. The watchman's mixture of loneliness and playfulness perfectly captures the way those of us who are unlucky enough to work on Christmas pass the time.
But there's a shimmer of hope amidst the darkness. When he accepts a package from Uber Eats, you might expect that it's a pizza or some Pad Thai or maybe even a meal from that nameless fast-food chain. But it's a warm meal from his family dinner, complete with a sweet season's greeting.
It's part of a holiday partnership by Uber Eats and Coca-Cola, which will deliver family meals to people working on Christmas.
The spot went live Dec. 7 and is running across social networks in order to promote the partnership.
Credits
Client: Coca-Cola European Partners, Uber Eats
Agency: Romance
Coca-Cola European partners
Senior manager, digital: Grégoire Sénéchal
Associate director, digital: Pascal Vegh
Uber Eats
Head of marketing: Mathieu Maure
Marketing manager: Ann Brandford Griffith
Brand partnerships marketing: Valérie Pons
Romance
Creative director: Alexandre Hervé
Art director: Vincent Boursaud
Copywriter: Virgile Lassalle
Commercial director: Sébastien de Milleville
Account director: Sarah Holgado
Director of planning strategy: Romain Roux
Director: Julien Guetta
Production house: Stink
Executive producer: Marine Garnier