Klickmas all the time
Santa's workshop is no longer the only Christmas business operating 365 days per year.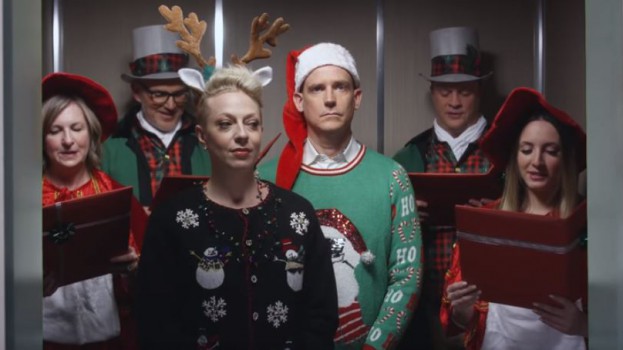 Whether it's holiday merchandise in our stores, candy cane lattes in our coffee shops, or Santa-themed tunes on our favourite radio stations, Christmas seems to come a little earlier every year.
Now one ad agency is making all 365 days of the year a yuletide affair.
Advertising firm Klick, a creative group encompassing Klick Health, Katalyst and Sensei Labs, has launched Klickmas: the "world's first all-Christmas all-the-time ad agency."
At least, that's according to a video being circulated online, which is generating $1 for charity for every "like" it receives, up to $10,000 (Cclick away, friends). The money will be donated to Mélanie's Way, a charity for young women with metastatic or relapsed cancer, to help send a 40-year-old stage-four cancer patient and her family to a Disney resort.
The video supporting the launch of the totally-real, not-at-all-fake Klickmas takes viewers behind the scenes of the agency's office, where every inch is decked out with holiday decor and gifts, not unlike a Santa's workshop, another totally-real, not-at-all-fake place to take in a snowball fight or partake in snow angel making.
Speaking of Santa's workshop, that's what the company is calling its newly named digital innovation lab, which hosts a Christmas cannon that is able to instantly "Christmasify" employees' clothing with holiday bling.
(Tip: be sure to check out the really cool snow-filled boardroom, but you may want to avoid the peering eyes of the the six-foot-tall elf-on-a-shelf on your way to seeing the carolers singing "The 365 Days of Klickmas" in the elevators. Some things are best kept mini.)