Silver and gold? Not this holiday season
Bensimon Byrne's holiday card gives back to one of its key non-profit clients.
It's great to believe in yourself. It's fantastic to be proud of yourself. Everyone wants you to know how great you are.
But your worth is about more than material things. That's why Bensimon Byrne is emptying out its trophy case this month.
See, the agency got a lot of glory and did impressively on the awards circuit for its work with Toronto non-profit Casey House. Casey House famously opened a limited-time kitchen, June's, which saw chefs and servers living with HIV prepare food. The goal was to stand up to stereotypes and stigmas surrounding HIV and raise awareness for Casey House.
Bensimon cleaned up – and now it's cleaning out.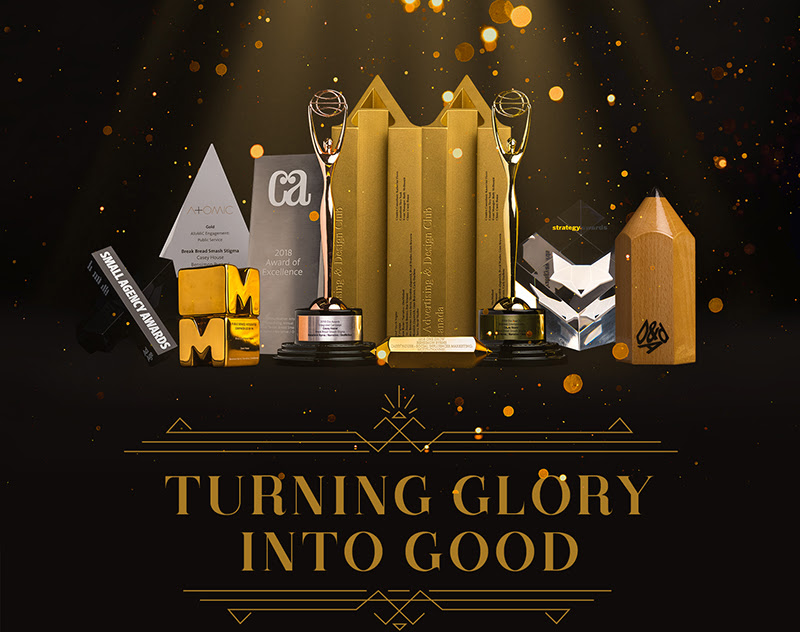 (Hey, we see some of our statues in there!)
In lieu of an agency holiday card, Bensimon is launching a special auction. It's giving anyone (yes, anyone!) an opportunity to bid on its various awards through Instagram (who doesn't want a Strategy Award?) and is giving the funds right back to Casey House. We're impressed – and touched.