Jingles all the way
Fuse, we actually think you have fine voices. Even if no one else seems to think so.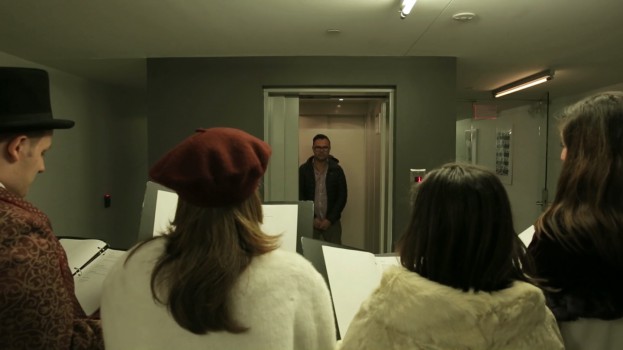 My mother loves to tell this story: when my brother and I were kids, we could be running around the house, lost in whatever make-believe land we were in, causing a ruckus, and then immediately be transfixed into silence by a good jingle. There we'd be, still and silent (for once), basking in the cool glow of the TV, bopping along to the jingle.
It's a sense of childlike wonder that you could easily compare to the kind you see on Christmas morning – which is perhaps why Fuse Marketing Group's holiday card just works. Employees of the agency took to the streets of Toronto to go caroling – but instead of surprising their agency friends with carols, they were jingling. Literally.
We hope Yule enjoy our holiday greetings! from FUSE Marketing Group on Vimeo.
We'd like to make a typical sarcastic "Don't quit your day jobs" jab, in true Stim spirit, but we have to say it: they're actually pretty good! Even if the other agencies don't seem to think so.
Frankly, the increasingly bemused and frustrated reactions make this one of our favourite holiday cards of the year.