The Stimulant gift guide: Last-minute edition
There's four days to go. Read our guide, order online and put your feet up.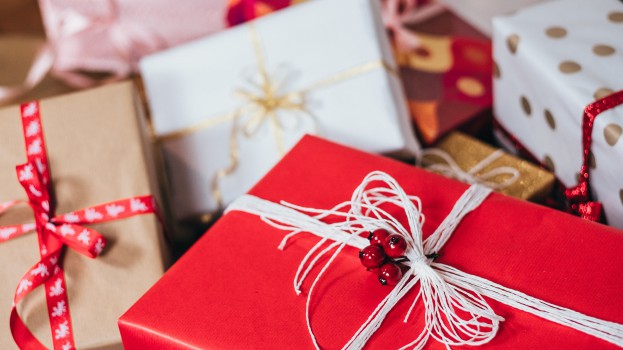 Now that Stimulant has moved to Fridays, that means you, our loyal readers, have to deal with a small inconvenience: by the time you've received our annual Gift Guide, there will be only four days left before the Big Day.
But face it, creatives: we've got your number. We know that you're full of fantastical, original, masterful ideas. And that sometimes comes at the expense of a few other things. Organization. Time management. Matching your socks.
It's okay.
Look, if history has taught us one thing, it's that the best things in life don't take tons of careful planning and a hell of a lot of time to come together to be great. That's why some of the best ideas come to us in the shower, and why cats and babies alike so enjoy playing with the box that once contained their expensive, well-thought-out present.
So we present to you our last-minute, but oh-so-worth it Stimulant gift guide.
Media in Canada staff writer Catherine Phillips and strategy editor Jennifer Horn seemed to take a similarly illuminating approach to their gift guide selection. Between Catherine's delightful bathtub disco party and Jen's magical moon nightlight, these are gifts for the more introverted homebodies among creatives.
Turns out, creatives like to eat – which is why StrategyDaily editor and Tech editor Josh Kolm recommended these chocolate bars with an inspiring message and an even more touching backstory. StrategyDaily reporter and C-Suite editor Justin Dallaire went a little more whimsical with his foodie selection, but we're loving it all the same – a unicorn egg mold, which seems extra-appropriate given that we're always calling exceptionally creative and talented people "unicorns" these days. And, if you're like me and you would like to gradually turn your drinking problem into an eating problem, this spreadable whisky should be on your list.
Our publisher Mary Maddever once again offered up the most pricey item on our list – she went modest this year with a $4,800 dog house. This, of course, pales in comparison to her $25,000 robot bartender from two years ago, so we're pretty okay with it.
Coming in close (well, not even close, but a valiant effort) to Mary was our strategy copy chief and special reports editor Melissa Dunne, who resisted the urge to be Stimulant-snarky and instead wrote a touching tribute to the kitchen accessory that changed it all for her: the Le Creuset French oven.
From all of us at Stimulant, have a safe, happy and creative holiday.