This holiday card is lit
Wunderman is going to bring a little light into your holiday.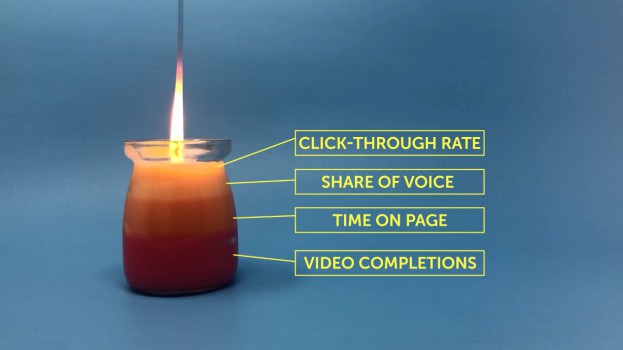 For those of you who thought a candle was the most generic, unwelcome gift you could possibly get someone this time of year, Wunderman Toronto has one that just might change your mind.
The KPI Candle is a layered candle specially designed to represent a brand's key performance indicator – in its brand colours, naturally. Working with local candle maker Blooming Studio to create the KPI candle, it comes with welcome features like "facts you can smell," "no bounce rate," "no burn rate" (please do not test this) and more.
You can check out the candle here – of course, Wunderman clients all had a chance to grab a KPI candle. And while the video is all fun and games, a portion of their proceeds has supported art therapy and mental heath care for marginalized community in the GTA – not a bad way to bring a little light into the world.