The domino effect
Pizza Hut boosts its delivery cred by knocking down the competition in the U.K.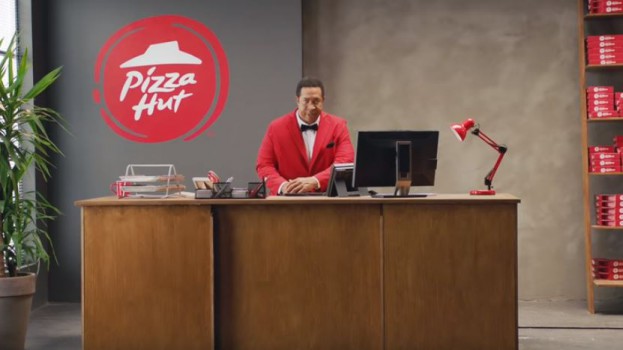 With over 700 locations in the U.K., QSR chain Pizza Hut has established itself as a prominent player in the local market. But many pizza lovers still don't associate the brand with delivery.
It's a business challenge Pizza Hut is on a mission to solve – and it's not afraid of knocking over a few dominoes in the process.
A new brand platform, "Now that's delivery," is the first work to come out of a new agency relationship with Iris, formed in 2018. It aims to support the broader brand transformation efforts by boosting its cred in the pizza delivery space.
Launched on Boxing Day, a nearly two-minute-long hero spot strings together a few different scenarios, including an independent taste test, a pizza-inspired art gallery and court scenes. In total, it contains five different key messages that have been parsed out in five individual 20-second ads.
Throughout the video, the hero walks from room to room delivering pizzas and casually knocking down rows of blue dominoes. "We're not ones to knock the competition," he says, just in case the rival QSR bashing was too subtle.
The spot serves to drive home (in one instance, right into a family's living room) the message that with its Hut Rewards loyalty program, £5 specials and thirty-minute speed guarantee, Pizza Hut is hard to beat when it comes to delivery.
If a few blue dominoes should fall in order to get that message out, so be it.
Credits
Client: Pizza Hut U.K.
Agency: Iris