F8 comes up with a classier pipe
Blok designed 48North's line of more stylish cannabis accessories.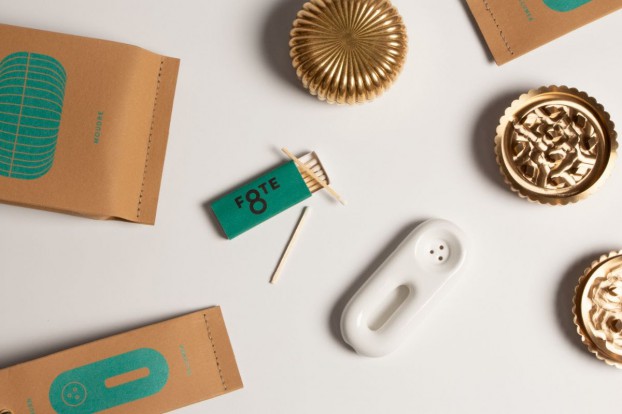 Taking more of a high-end approach to cannabis and related accessories is a growing trend as legalization pushes weed into the mainstream. It's one that makes sense, since some people don't want to go through the effort of rolling a joint but are more inclined to be drawn to a pipe that, as someone once put it to me, "looks the least like a penis."
48North is a licensed producer run by women – a rarity in Canada's burgeoning cannabis industry – and has aimed to specifically reach that same target, without being patronizing.
Released this month, F8 is a line of cannabis accessories that, according to the company, "exist to connect and deepen people's relationship with the objects that inhabit their everyday world." To put that in simpler language, it is a cannabis grinder and pipe that you'd feel good about leaving on your bedside table, since they are much more stylish than what you'd find at your typical head shop.
The products were designed by Toronto's Blok Design, which also created the website for F8 and previously worked on 48North's overall branding and identity.
F8 products are currently available at select locations of upscale cannabis retailer Tokyo Smoke (parent company Canopy Growth made an equity investment and established a strategic partnership with 48North last month). But you can also visit the website in the meantime to be added to a wait list to get updates on future availability and limited releases.