The 'key' to getting hired at an agency
Ben Petrisor's musical cover letters make us swoon. How about you?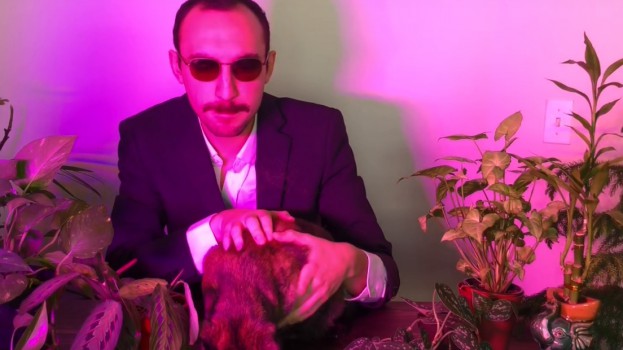 Copywriter Ben Petrisor is looking for a new Valentine. Not a sweetheart to buy flowers for and watch the sunset with, but a new agency to hire him. And he's going all out.
Instead of standing outside agency windows with a boombox over his head, he's written songs just for them.
Check out this totally intimate lounge act for Droga5.
Or this wonderfully dramatic tribute to BBH (we feel compelled to point out how much Petrisor sounds like British rocker King Krule).
Or how about this slow jam for McCann (featuring a very reluctant cat)?
While we admire this major risk, we want to add that confidence is key to pulling something like this off. It wouldn't take much for a stunt like this to fall flat, but if you conduct yourself in a serious manner and keep your wits sharp, you can truly scale your opportunities.
Besides his fantastic songs, Petrisor's site includes more work like his "Congrats I Guess" card collection (for the more underwhelming moments in life) and a playlist of semi-surreal and kind of existential jingles ("Nothin' matters anymore/except this ice cream/yeahhh").