(You drive me) conveniently
BBDO is bold enough to make the comparison between the GO Bus and driverless cars.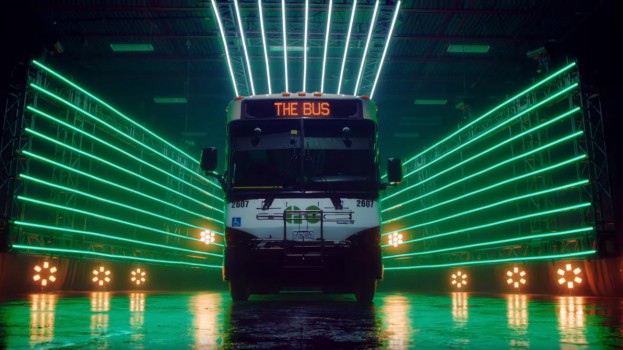 Lean in, gentle reader. You're about to learn a secret.
This Stim writer has been riding a driverless car for years now.
Yes, while you're all sitting here waiting for the future to arrive, a surprising number of us are already living in it. We sit in the cushy seats, texting, reading, even napping as we watch the road pass by next to us. How much does this set us back, you might wonder? Not much at all.
See, the answer has been in front of us the whole time: the GO Bus.
Most people living in the Greater Toronto Area, or Hamilton, Peterborough, Guelph, Kitchener-Waterloo and even as far as Niagara are familiar with GO Transit. Most residents of these places have probably taken the Go Bus or GO Train at least once in their lives. But few would ever think of a GO Bus as being aligned with a super-cool driverless car.
But it's this creative new digital spot by BBDO that is bold enough to make the comparison. It launched the same day that the Toronto International Auto Show opened its doors. As auto enthusiasts looked at the best that cars had to offer, GO Transit wanted to let people know that for many people, the best car is no car – and it requires no senses.
Credits
Client: Metrolinx (Go Transit)
CMO: Mark Childs
Creative agency: BBDO