An updated take on milk-carton kids
Berger Paints attempts to find missing children through the art of truck paintings.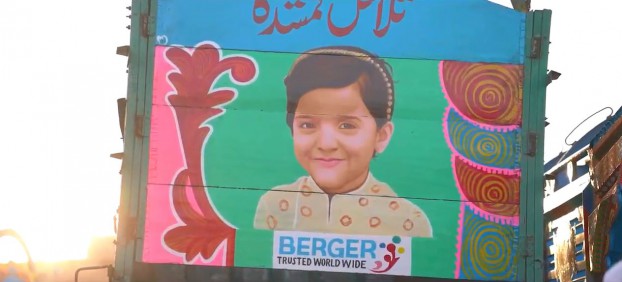 In a desperate attempt to find two young newspaper carriers who went missing in Iowa in the early '80s, photos of the missing kids were put on the side of milk cartons.
The idea took off and by 1985 there were more than 700 dairies involved, with 1.5 billion milk cartons with images of missing kids being distributed nationwide, according to the Des Moines Register. While neither boys were ever found, the National Child Safety Council announced that by April 1985, reported sightings of missing children increased by more than 30%, according to the Iowa paper.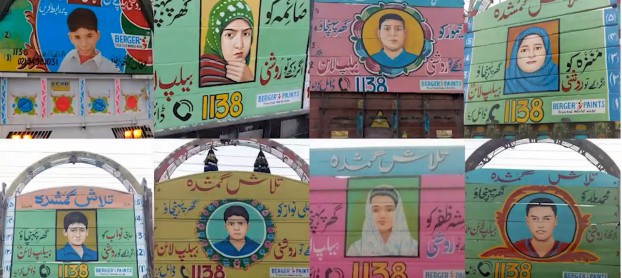 Fast forward more than 30 years and Berger Paints and the Roshni Hotline have worked with BBDO Pakistan/Impact BBDO to execute another simple way to raise awareness about missing kids – through truck art. The art form usually features famous Pakistanis, so the paint company decided to use the popular art form for its "Truck Art Childfinder" campaign.
Like the milk carton campaigns of the '80s in the American Midwest, the current truck art campaign (which is more than a twenty-hour flight away in Pakistan) is another simple, yet evocative way to get information out about missing kids to as large an audience as possible.
Credits

Agency: BBDO Pakistan / Impact BBDO Dubai
Advertiser: Berger Paints / Roshni Helpline
Executive Creative Director: Ali Rez
Artist: Samar Minallah Khan
Chief Creative Officer: Paul Shearer
Creative Directors: Assam Khalid / Hira Mohibullah
Associate Creative Director: Moiz Khan
Writer: Huma Mobin
Strategic Planning Director: Assam Khalid
Account Manager: Zain Aslam
Managing Director: Irfan Fatmi
Designer: Ahmed Mustafa
Production: Sarah Tareen Productions