Greenpeace Canada sticks it to plastic
Rethink reimagines its award-winning campaign for Instagram users.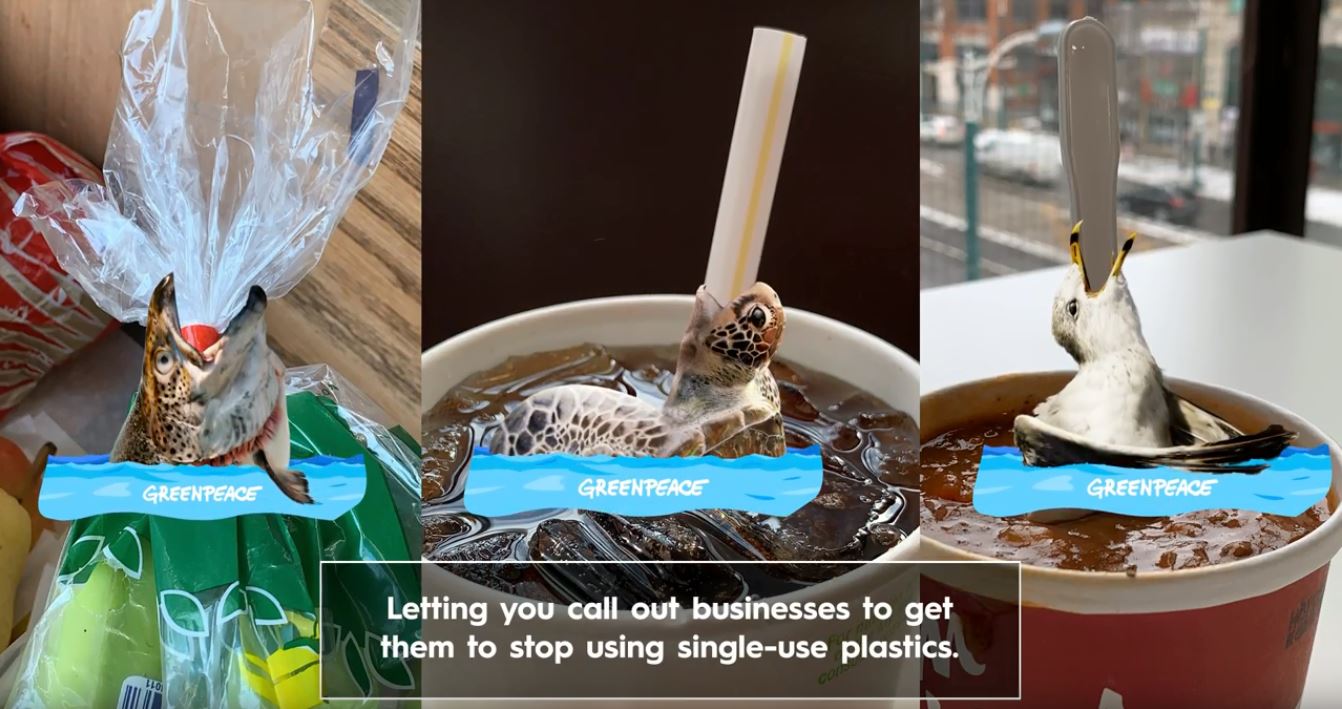 Greenpeace Canada is putting power in the hands of consumers, enabling them to tell brands to suck it – quite literally.
Rethink worked with the non-profit to create a series of GIF stickers that people can layer on top of their Instagram Stories to call out specific businesses for using "wasteful plastics."
The stickers can be applied on top of images of single-use plastic bags, cups and other packaging, with the new campaign building on the visually-arresting work that was released last year by the non-governmental environmental organization.
Credits
Advertiser: Greenpeace Canada
Agency: Rethink
Creative direction: Joel Holtby, Mike Dubrick
AD: Joel Holtby
Copywriter: Mike Dubrick
Account manager: Allie Kennedy
Account director: Scott Lyons
Strategic planner: Hannah Newport