The Foodgod hits The Food District
Kardashian BFF Jonathan Cheban visited Square One's new foodie destination.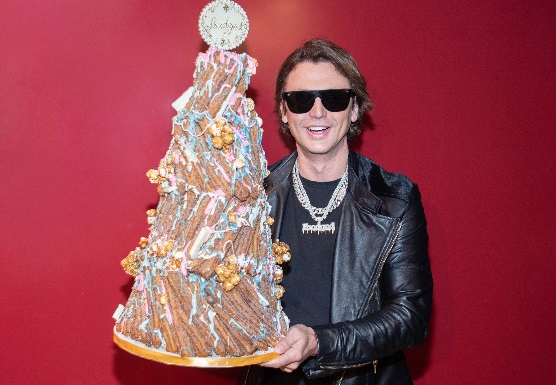 A wise man once said, "Try the churros."
Mississauga, Ont., shopping centre Square One is set to unveil its new food concept, The Food District, which is kind of like a food court, but, well, different.
See, while one might associate a food court in a mall with beloved, if not unexpected chains like A&W and New York Fries, the new space is not just paying lip (and tongue and stomach) service to foodie trends, it's also got a strong focus on local offerings.
There will be pies from The Pie Commission, Italian pasta from Dal Moro's Pasta, Danish pastries from Brød, Barizilian brigadeiros from Chocollata Gourmet, open-flamed Spanish cooking from Plancha and more.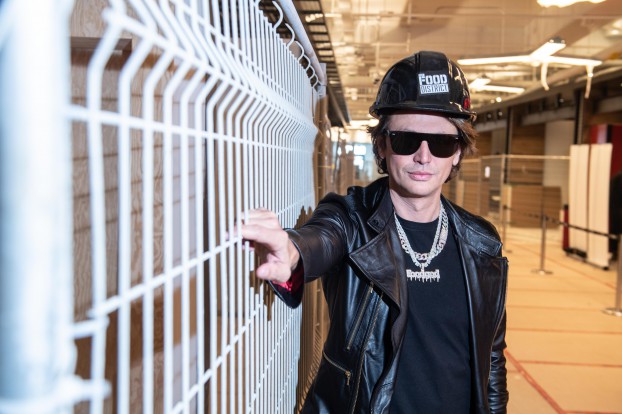 At the heart is District Kitchen, which is where two particularly attractive specimen were situated during the District's media event last week: Kardashian BFF,  Jonathan Cheban (a.k.a. Foodgod on Instagram), along with a, um, massive churro cake. This is the second Kardashian-related celeb to travel from California to Ontario for a promotional Square One event.
And for creatives whose eyes are just as big as their stomachs, the District Kitchen will also host interactive demos, cooking classes, dinner parties and special events.
I mean, think of all the desserts you could make into multi-layered cakes. Cinnamon rolls? Hell yeah. Oreos? Yeah, why not? Pancakes? Uh-huh, I mean they already have "cake" in the name!
In the meantime, we recommend checking out The District's Instagram for all the uber-inspiring food porn you could possibly need throughout your day. If you weren't a foodie before…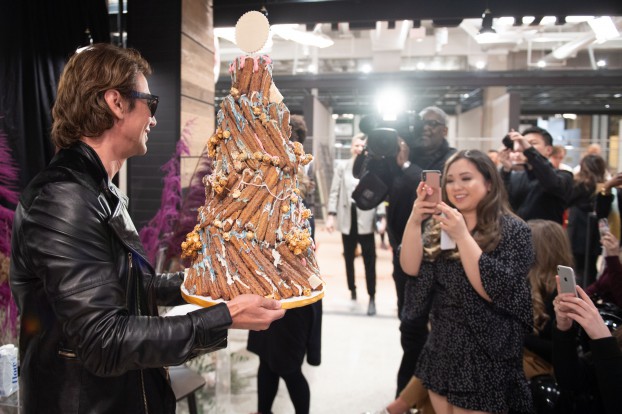 Credits
Advertiser: Square One
PR agency: NKPR