No rest for Hamuq
The Canadian company is waking Canucks up to yet another mattress-in-a-box option.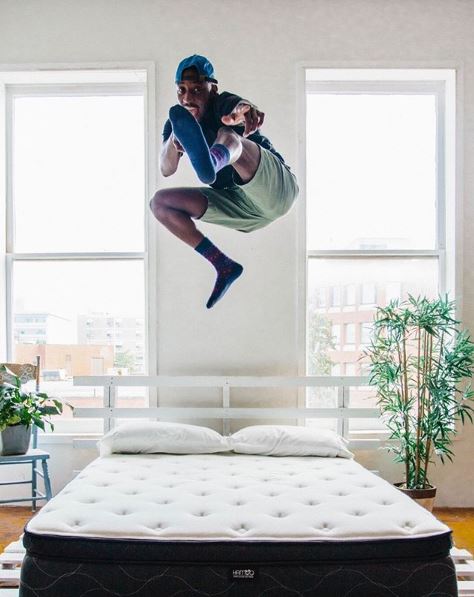 On my way to work this morning I saw an ad inside my TTC subway car for Peterborough, Ont.,- born online mattress company, Hamuq. Then, walking to my office I saw a TTC streetcar wrapped in an Endy mattress ad, which is also a Canadian born-and-bred mattress co. While seeing these ads I was also listening to a podcast that was hawking Endy, but used to promote American competitor Casper. I've also seen a pop-up shop for the latter brand at my local Indigo store recently.
Clearly, there's a Mattress Ad War being waged in Toronto right now.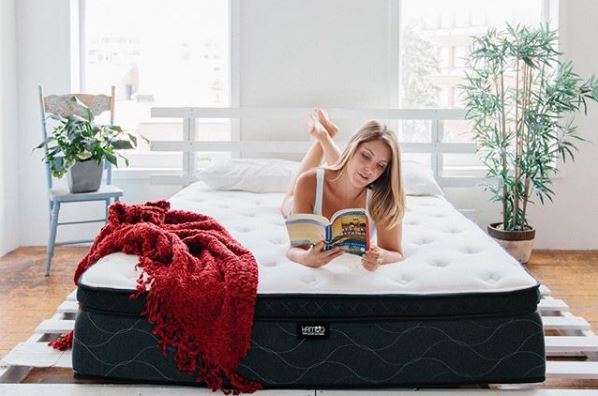 I had not heard of Hamuq until this morning, so the transit ad buy did its job of increasing awareness. The company was started by two Ontario entrepreneurs in 2017 and the duo aims to reach $5 million in sales this year, according to The Peterborough Examiner.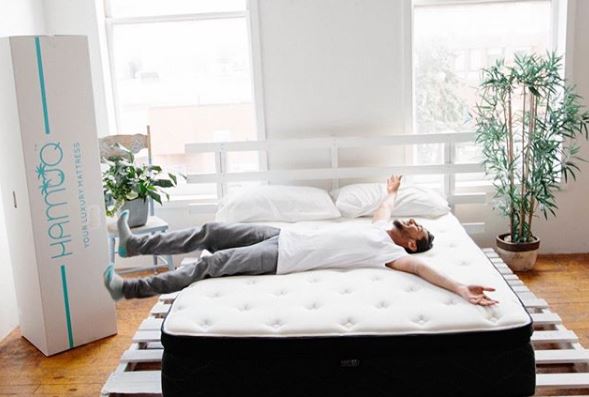 The burgeoning brand's online presence is similar to that of its rivals. There's a 101-day free trial, clearly a nod to Casper's well-publicized 100-night trial. And there's lots of images of happy millennials in airy apartments with plants.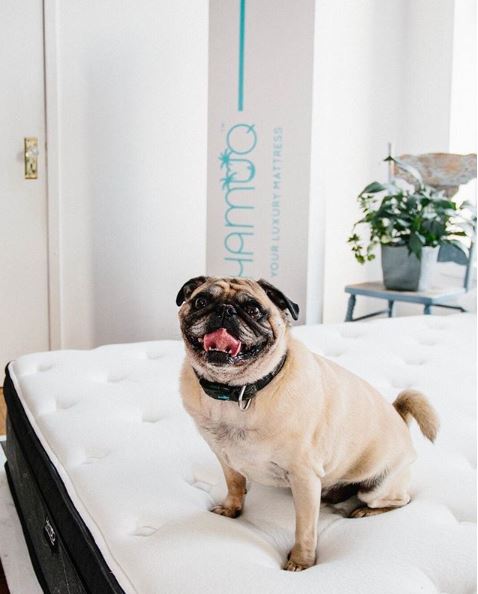 There's also the requisite pic of a cute dog on a mattress with a plant and a branded box in the background.
The brand has a 30-second YouTube video that ends with an image of its logo, which features a person lounging in the stylized palm-tree "U," coupled with the tagline: "Your Luxury Mattress." Hamuq's founders clearly aren't laying around in a hammock as they aim to beat its more established rivals as we hit Peak Mattress Ad War.