RRRolling up legendary Tim Hortons' ads
The QSR takes a satirical approach with its "Legends of the Roll Up: The Dynasty" spots by Zulu Alpha Kilo.
Tim Hortons' RRRoll Up the Rim to Win annual promotion is legendary. And the QSR's series of satirical YouTube videos promoting the promotion are quickly becoming legendary, too.
"Legends of the Roll Up: The Dynasty" alone has racked up 2.8 million views and counting since being posted a month ago. And in all, the four-part "The Legends" series has garnered an eye-popping 7.2 million views on YouTube so far. The fun, seemingly made-for-social, ads by Zulu Alpha Kilo, are part of a wider strategy that has the coffee chain focusing more on social and digital media this year.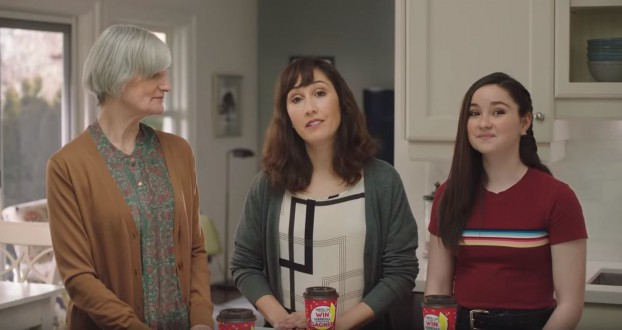 The 71-second spot featuring The Hanningans shows the clans passion for the 33-year-old contest… except for the youngest Hannigan, who has some reservations about her mother and grandmother's intensity for the annual promotion. While a commenter called the spot "cringe-worthy," many others disagreed, with one commenter writing: "Roll up or roll out…lmao!!!!" Here at Stim we think the ads are almost as legendary at the contest. Almost.


Credits
Advertiser: Tim Hortons
Creative agency: Zulu Alpha Kilo