Scream! Your! Own! Name!
Racy Toronto billboard by The Garden elicits moans and groans.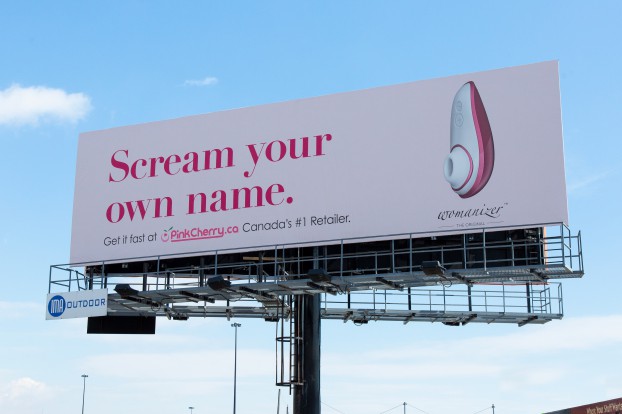 The sex-positive billboard faces east on the Gardiner Expressway, right where the Gardiner and Highway 427 meet. Credit: Jamie Morren/The Garden
A baby-pink billboard encouraging women to "Scream your own name" has raised the eyebrows of drivers on the Gardiner Expressway, as well as media outlets and social-media users.
The big billboard, featuring a large photo of the Womanizer, recently got tons of attention for promoting the vibrator in a fun, frank and feminist manner.

The bold Toronto ad has been hailed for its well-written copy and sex-positive message, though some on social media expressed shock at seeing such an explicit ad whilst driving on the Gardiner. But one enthused Twitter user said: "I'm so here for this." Same, girl, same.
Credits
Title: "Scream your own name"
Client: WOW Tech Group with Pink Cherry
Marketing manager: Stephanie Keating, WOW Tech Group
Agency: The Garden
Creative director: Shane Ogilvie
Strategy director: Shari Walczak
Art director: Rob Dean
Copywriter: Rebecca Gillis
Project cultivator: Sam Sabatini
Director of visual media: Jamie Morren
Media buy: Pink Cherry