The Blue Jays Way
A new 30-second spot aims to get fans pumped for Opening Day.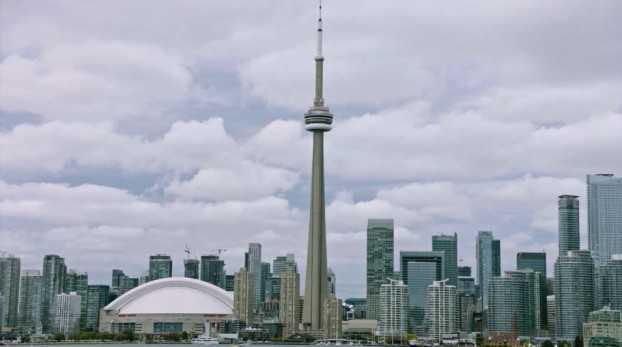 Toronto Blue Jays is set to have a year of, um, rebuilding for this upcoming season, according to pundits.
Despite that, the MLB team is aiming to build excitement for the Toronto team's first home game of the season next Thursday (March 28).
The 30-second video was posted on the Jays Twitter feed on March 12 and has so far snagged more than 50,000 views.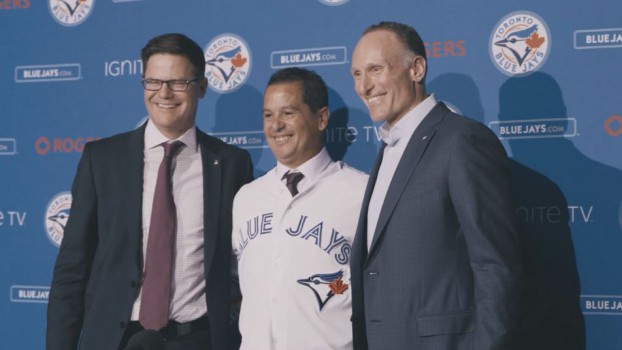 "The Blue Jays Way" features a voice-over from the team's new manager, Charlie Montoyo (middle), as images of some of The Six's most iconic landmarks flash across the screen.
It opens with an image of the Jays' domed home stadium, Rogers Centre, next to the towering CN Tower. Then it cuts to a rainbow-coloured Toronto sign outside City Hall. And then cuts to a fast-moving TTC streetcar. Finally, of course, there's an image of the blue-and-white Blue Jays Way street sign.
As the short video moves on to show images of the current team, Montoyo describes the current team as being "not afraid" to take chances or be different.
He then concludes by saying: "What we're doing right now is we're teaching championship baseball. That's going to be The Blue Jays Way."
Hmm. Using the word "teaching" implies the team knows this is indeed a rebuilding year for the Jays. Even so, come Opening Day there's little doubt the Rogers Centre will be packed with fans yelling out: "OK. Blue Jays. Let's. Play. Ball!"
Credits
Advertiser: Toronto Blue Jays
Creative: Sportsnet Creative