To paternity and beyond
Dove Men+Care wants to know where you stand on the role of fathers.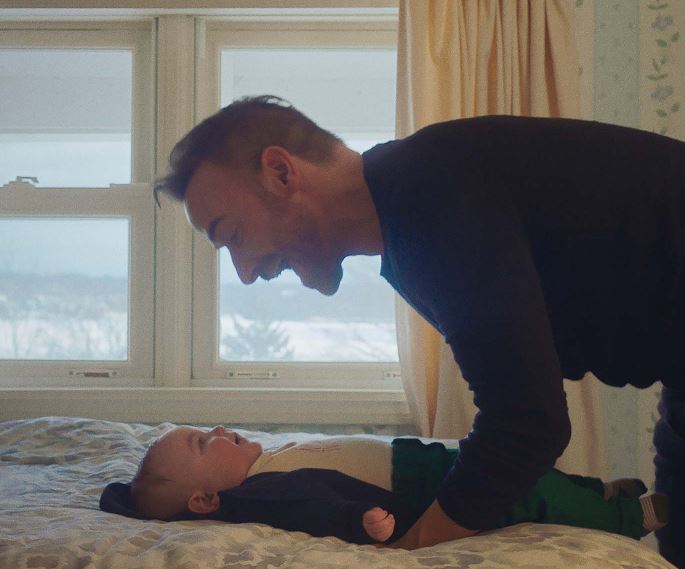 When we think of ads for new parents, we often picture a tired, but oh-so-in-love mother, tending to her restless baby, relishing those tender bonding moments of the early days. It's rare we see fathers depicted the same way.
But far and wide, the crucial care and bonding between dad and baby is becoming a hot topic these days. Here in Canada, the government introduced new parental benefit sharing legislation, which allows mothers and fathers to split parental leave, earlier this month. The move has been applauded as a positive step in support of gender equality when it comes to child-rearing. Ogilvy Toronto, Mindshare Toronto and Edelman Canada opted to run a week-long OOH campaign for Dove Men+Care on the heels of the big federal announcement.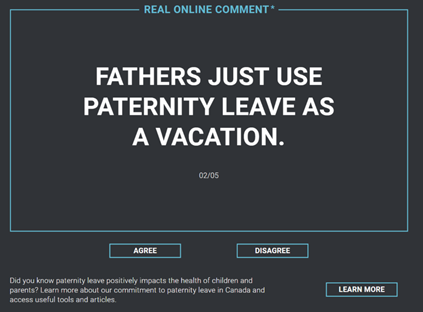 Despite strides, some Canadians still think paternity leave is merely a vacation, or that dads can pay for a nanny and save the bonding for the weekends, among other sexist misconceptions. Dove Men+Care's new campaign confronted Canadians about these old-fashioned stereotypes recently by asking people to vote online about whether or not they agreed with such statements.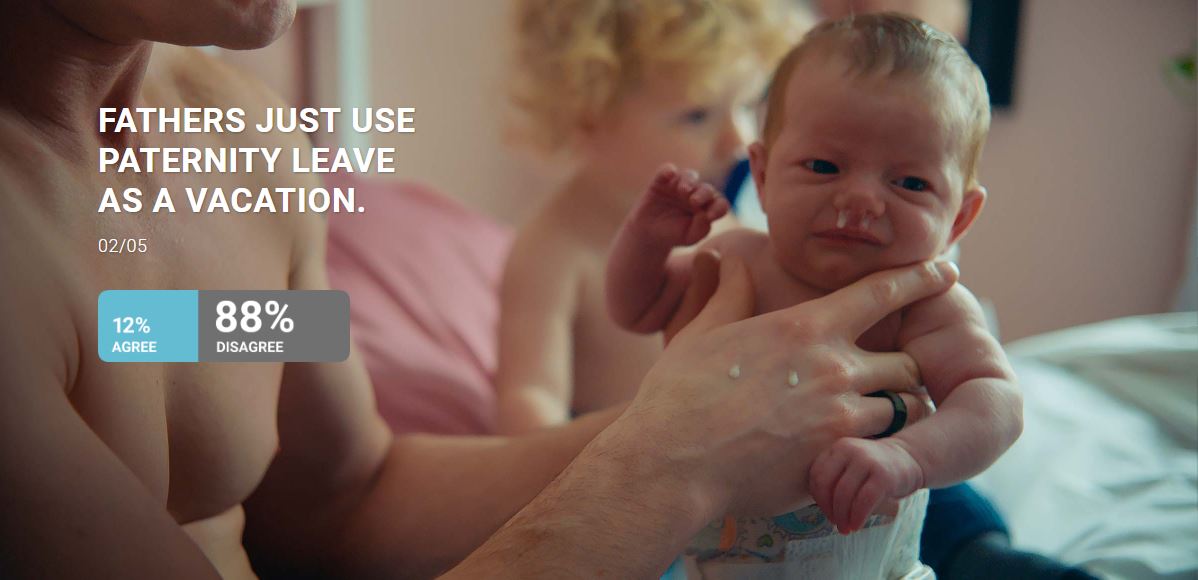 The OOH push was seen in ads and digital kiosks at Union Station, Yonge & Eglinton Centre, Fairview Mall and the Scotiabank Arena in Toronto. People can still vote on whether they agree or disagree with the statements at dovemen.ca, or via social media. So far, the answers have skewed in favour of dads, with 88%, for example, disagreeing with the statement: "Fathers just use paternity leave as a vacation."
Credits
Client: Unilever Canada (Dove Men+Care)
Creative agency: Ogilvy Toronto
Media agency: Mindshare Canada
PR: Edelman Canada