Small joke about Timbits got some big laughs
Tim Hortons' managed to stand out for its simple, yet effective, tweet.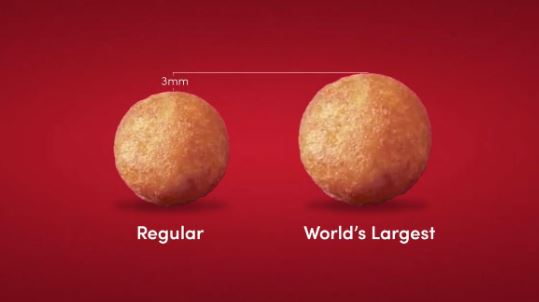 Tim Hortons did it – they created a simple, yet effective, April Fools' Day tweet featuring the "World's Largest Timbit."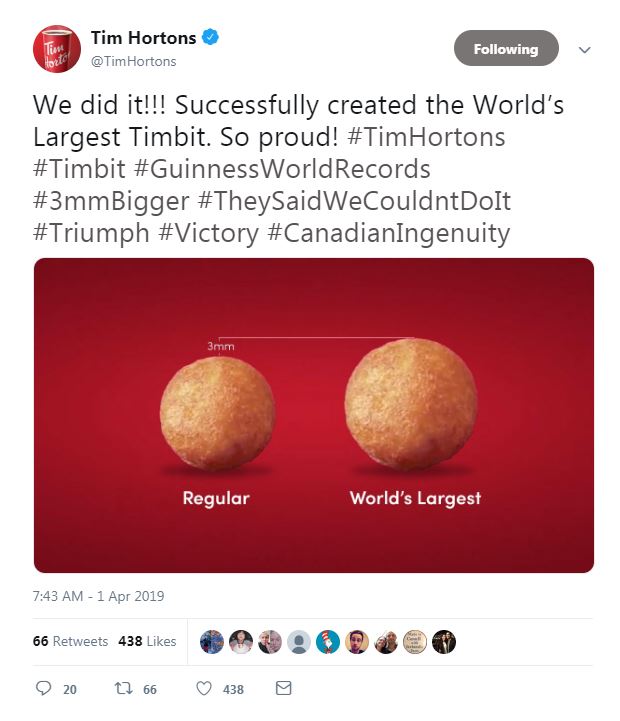 The QSR's tweet about the slightly enlarged 43-year-old popular bite-sized item was posted just before 8 a.m. on April 1.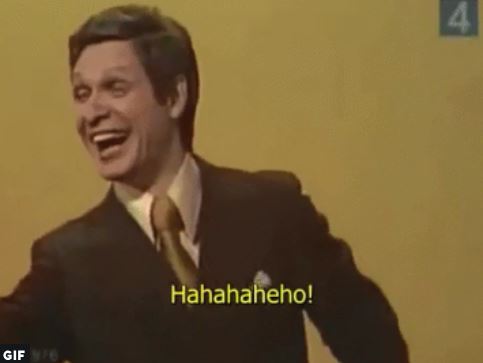 Canadians seemed to catch on fairly quickly to this April Fools' Day joke. One commenter, by the name of The Canadian Cat, posted a GIF of a man in a retro suit laughing – proving that while suits clearly go out of style, old-fashioned April Fools' jokes (like Old Fashion Plain Timbits) will always be in style.
Credits
Advertiser: Tim Hortons
Agency: Zulu Alpha Kilo