Tessa Virtue wins hearts (again) with new Nivea ad
The bold spot by FCB Canada features national sweetheart fearlessly skating whilst wearing body paint and not much else.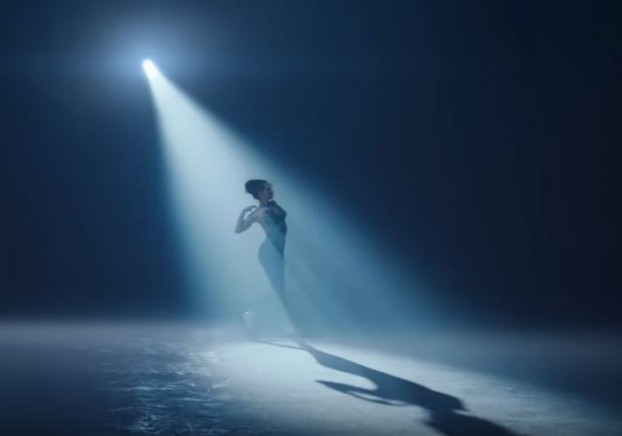 Tessa Virtue is clearly fearless. The London, Ont., native has done everything from winning five Olympic medals to promoting her own Barbie doll to skating up a storm in a Nivea ad donning only blue-skin paint.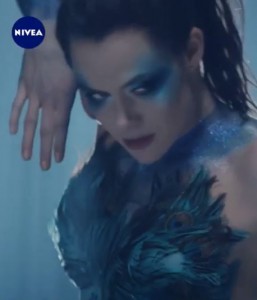 The ad, in support of the launch of Nivea Canada's MicellAIR Expert one-step makeup remover, was posted on the skater's Instagram Monday and has already garnered close to 80,000 views and endless comments of support. Our true and patriot love for Virtue and her skating partner, Scott Moir, clearly runs deep. Nivea, along with FCB Canada's Montreal shop, has expertly tapped into the devotion many Canadians feel toward the recently retired ice dancer.
While the ad claims "There are no limits to what you can do," most of us know that in fact there are limits – most of us will never skate as well as Virtue. But here at Stimulant we like that she inspires us all to strive for our personal bests. Even when she's fearless enough to appear in nothing at all near the end of the ad, Virtue (and the team who put together this ad) know her many superfans will cheer this bold move, just as they cheered her on when she won gold last year in PyeongChang.
Credits
Advertiser: Beiersdorf Canada – Julia Geissen, Yumna Ziaullah, Tamara Fawaz
Agency: FCB Canada, Montreal office
Public relations and social: 1Milk2Sugars – Ruth Goudie, Siobhan Barrett, Stephen Martone
Digital agency: Bam Strategy (creative direction: Jeff Abracen; creative: Erik Intrevado; account and digital production: Antony Larrivière, Sara Siebert)
Media agency: OMD
Creative direction: Martin Rivard, Sylvain Dufresne
Creative: Linda Dawe, Stéphane Gaulin
Account: Olivier Barreau, Caroline Morissette, Joumana Oweida
Strategy: Roberto Rossi, Audraine Houël
Production (agency): Julie Lorazo
Production: Morrison Films
Direction and photography: Jimmi Francoeur
Photo direction: Mathieu Elie
Post-production: SHED
Sound: Apollo Studios
Music: Fearless – Demise featuring Marilyn Leonard