Purplebricks elicits giggles from peoples' commisery
The Brit real estate co. launched in Canada with ads that mock commission misery.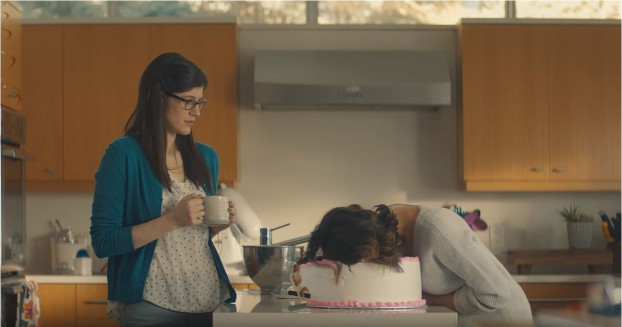 Purplebricks has entered Canada's competitive real estate market with a splash, or more precisely, a cake smash and a destroyed pottery project.
The British-owned, online-only, company launched here last year. In a bid to raise consumer awareness about the new brand, Purplebricks has put its popular "commisery" (commission + misery) commercials on heavy rotation on TV in the Great White North lately.
The original "Pottery" ad by Snap London features actors with British accents, while the new Canadian version features the same actors with North American accents. But, whatever the accent the message is the same – paying exorbitant commission fees sucks and perhaps Purplebricks can help ensure you don't get so frustrated you wreck your pottery project or a delish-looking cake.
The Canadianized version of the "Pottery" spot has more than 800,000 views on Purplebricks Canada's YouTube channel since being posted this January. Personally, I prefer the "Cake" ad (which lags well behind with close to 300,000 views), as it features a frustrated woman slamming her head into a cake. There's just something cathartic at giggling at other people's misery, or, er, commisery.