#HockeyTwitter ad shoots and scores
Twitter Sports Canada's spot stars very passionate fans and players.

Truth time: I know nothing about the good ol' hockey game.
I'm from Ireland, OK? But I do know that there's this thing called the Stanley Cup Playoffs going on and a ton of Canadians are very, very passionate about it. To fire up those fans further, Twitter Sports Canada posted a 21-second video last week encouraging #HockeyTwitter to "join the conversation" on its social media platform.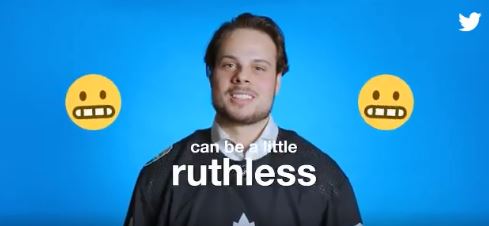 The spot has been viewed more than 1.7 million times so far and features thumbs-up emojis, heart-eyes emojis and some guy named Auston Matthews talking about what it feels like to have people tweeting about him. If it's a good game #HockeyTwitter is "pretty nice," but if it's a bad game it "can be a little ruthless." Aww. I want to give this kid a hug…whoever he is.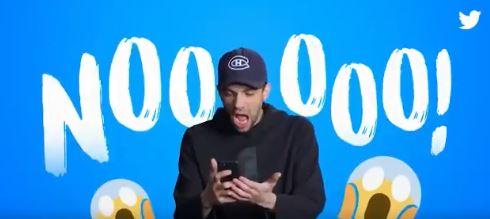 There's some other guys in the ad, but honestly I don't really know who they are, except for that actor from the RBC commercials. There's another 36-second, more light-hearted version, of the ad that features OMGs and hockey sticks. This was a sister campaign to #NBATwitter, which was run out of the U.S. Even though I don't understand hockey (or basketball) these spots make me wish I cared about anything as much as all of these guys (and one gal) seem to care about hockey.
Credits
Advertiser: Twitter Canada
Footage: Open
External media buys: Vizeum