The many reactions to Captain High Liner
The makeover by Milestone Integrated Marketing caught a ton of attention.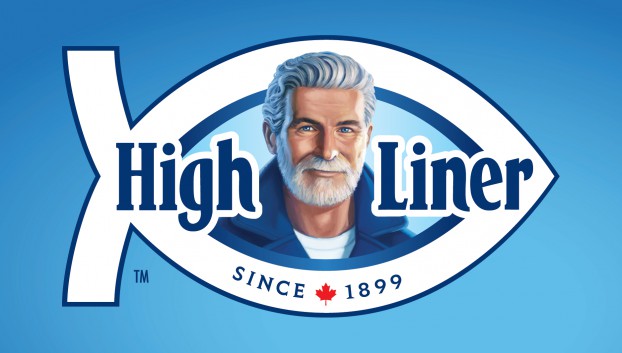 The "icon of the seafood aisle" got a makeover the Queer Eye guys would surely approve of.
The steely-eyed icon on High Liner Foods' products doffed the old-school captain's hat and turtleneck to reveal a new-school man who "looks like that well groomed and fit grandpa guy at a hipster bar," wrote Andrew King on Twittter.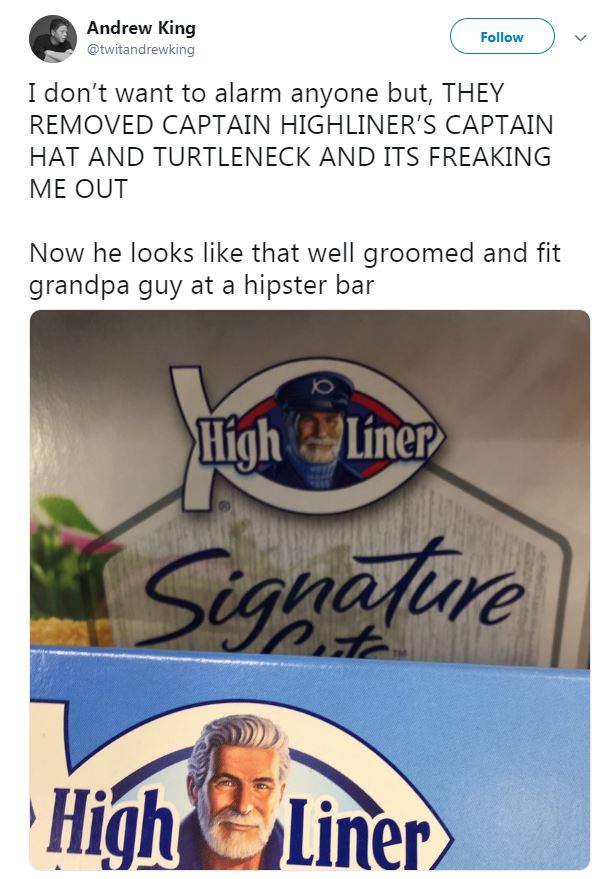 King's tweet about the Captain's makeover earlier this month hooked a ton of interest, with close to 1,400 likes and counting.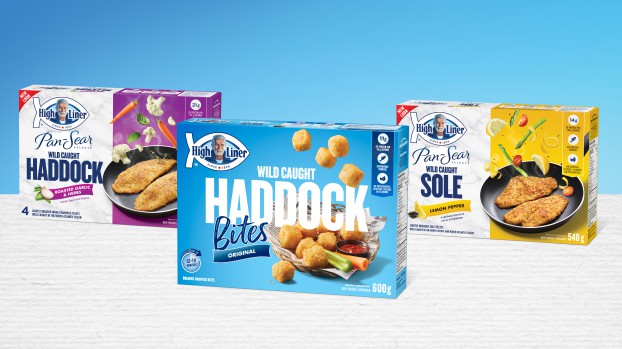 The makeover was done by Cambridge, Ont.-based firm Milestone Integrated Marketing for the Lunenburg, N.S.-based company. Turns out the refresh is part of the Canadian brand's upcoming 120th birthday, which also includes the launch of Haddock Bites, as well as new packaging alongside its new "Seafood is Better" positioning with a fully-integrated marketing launch.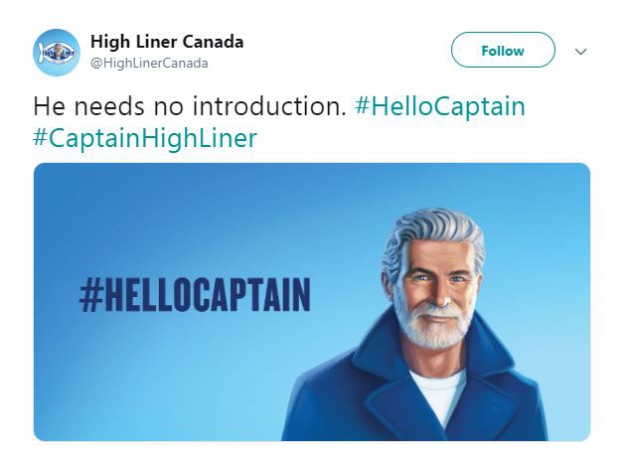 To capitalize on the buzz built by King's tweet the brand savvily played along by replying to King with the hashtags #HelloCaptain and #CaptainHighLiner accompanied by a swoon-worthy image of the Captain in a sea-blue jacket with the collar popped up. Hello, indeed.
The makeover of the Captain, who has been on High Liner packages since the '70s, caught mainstream media's attention hook, line and sinker. CBC's As It Happens posted an online story about it soon after the company confirmed the makeover last week, while the Huffington Post called him "A Total Silver Fox."
Credits
Advertiser: High Liner Foods
Agency: Milestone Integrated Marketing