Sippin' on Parks Canada merch
We're drinking in the national park service's vintage logo.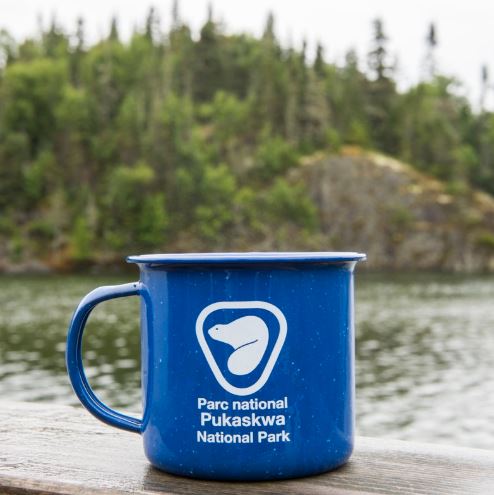 May two-four, a.k.a. Victoria Day a.k.a. the unofficial Start of Summer, feels so tantalizingly close, yet really far away. I wore a parka to work yesterday then got slapped in the face with ice pellets on my bike ride home, so I need to know that summer will come.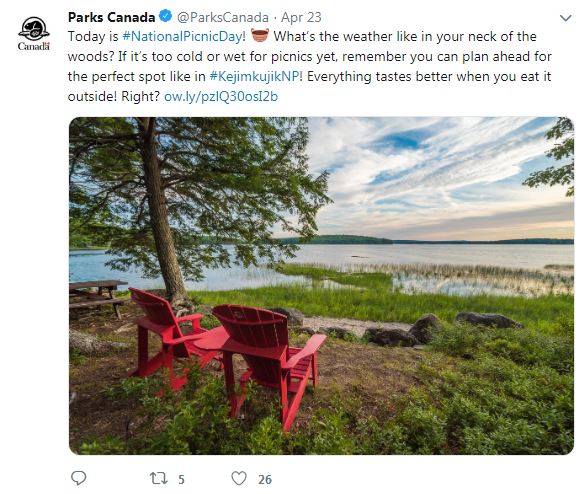 Thank God for Parks Canada Twitter feed, you can almost smell the burning campfire and feel the burning sun as you scroll through the images as you shiver in your cubicle farm.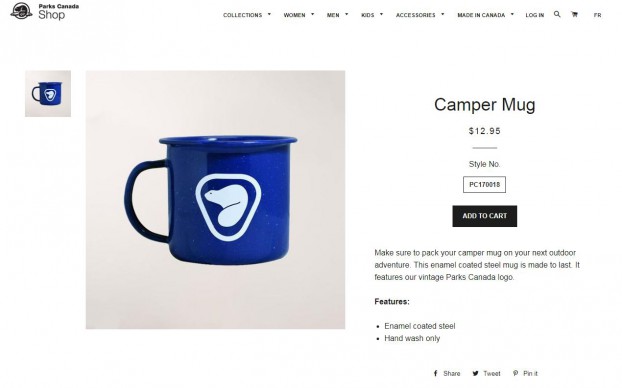 While I can't pack up and finally see the turquoise glacial lakes at Banff National Park IRL, I can buy a blue enamel-coated Parks Canada steel mug. The $12.95 camper mug was promoted on the national park service's Twitter page recently and I just want to drink up the cup featuring its vintage logo.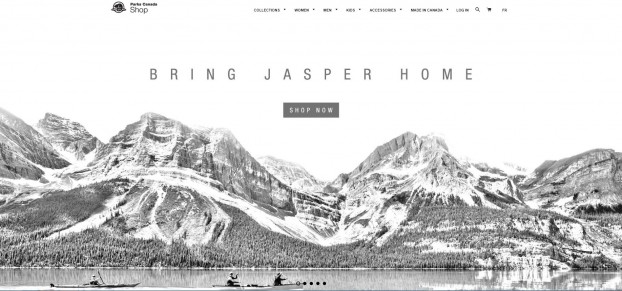 Turns out there's a whole online store of reasonably-priced merch with the old stylized beaver image on it to tide us all over until the first long weekend of the year.
Since snagging tons of positive press for giving away free passes for Canada's 150th birthday in 2017, Parks Canada has been focused on keeping that momentum going. A campaign last summer celebrated the memories made (and yet to be made) at our nation's stunning parks.
And this year, the social team has kept busy and there's the "2019 Discover Canada Contest," sponsored by Air Canada and MEC. Raise your Parks Canada camper mugs and cheers to that.