We The Hungry
The Toronto Raptors' ravenous fans can try to sate their appetites with behind-the-scenes videos sponsored by Sport Chek.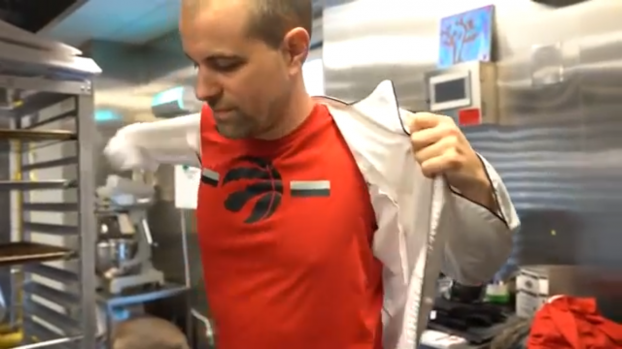 Here in Toronto, we're hungry for the Raps to finally win an NBA Championship. Until then, we'll have to be sated by the Toronto Raptors' ongoing Gameday series presented by Sport Chek.
Of the eight Gameday videos posted on YouTube our fav is a four-minute, thirty-four second, tour across Toronto and through the kitchen with Ryan Gallagher, a.k.a. the chef for Canada's only NBA team. Gameday is often practice day for Gallagher, who is on his third season of feeding breakfast, lunch and dinner to coaches, trainers, players – even office staff – at the Toronto training facility.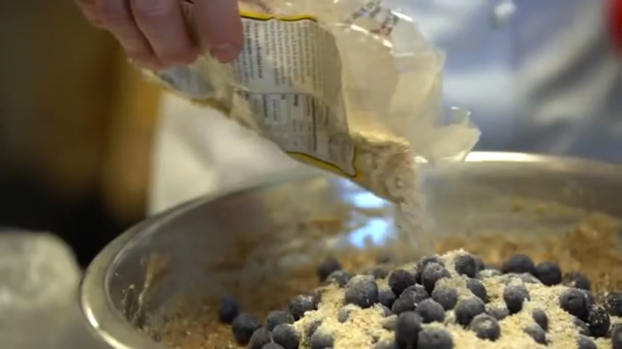 Slow-motion visuals of Gallagher salting, chopping and flipping away contrast with shots of the team on the court, set to ambient beats as the culinary whiz narrates his own journey from insurance salesman to private chef.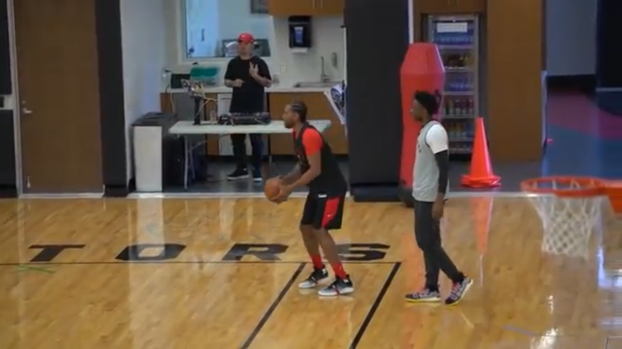 Cut with clips of feedback from his hungry brood, it's a collision of cultures as the Raptors' crew razzes him on his pronunciation of vegetables and he gives them the gears about eating them.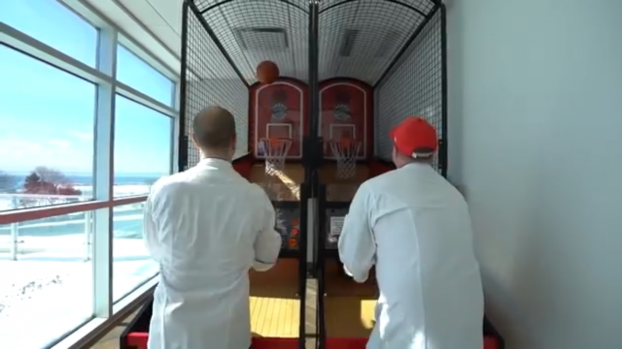 And how does Gallagher blow off steam after a long day in the kitchen? Shooting hoops, of course. Here's hoping his meals fuel our beloved Raptors to the championships. This May it will be 25 years since the team logo and branding was first unveiled, and it's been almost 24 years since the Raps first NBA game – We The North is We The Hungry for sweet, sweet victory.
Credits
Advertiser: Toronto Raptors, Sport Chek