No Frills hauls even harder
John St.'s new ad for the grocer amps up the hype.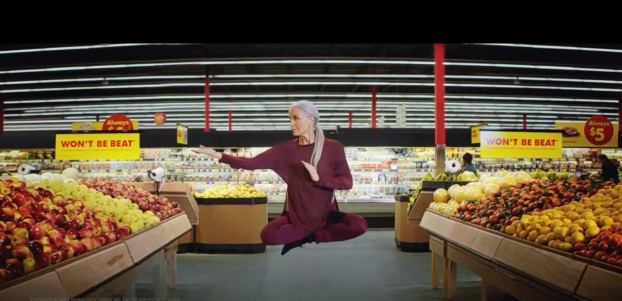 It might be impossible to think that John St. could take its marketing for No Frills past 11, but – like Spinal Tap's Nigel Tufnel – the Toronto agency is always looking for that "extra push over the cliff." Ads, like amps, usually only go up to 10, but we'd say the new "Haul or Nothing" ad hits at least a 12.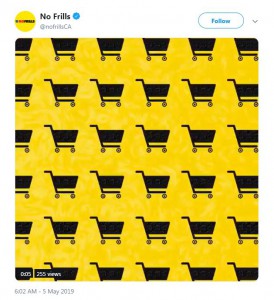 The discount grocer started teasing the new spot in late April with a series of short snippets on social media. The new ad, featuring a diverse cast, is just as extra as its #Hauler campaign, which launched last year. The rebrand of the 40-year-old Loblaw-owned chain won the agency and brand tons of attention and awards, including the Grand Prix  crown, shared by No Frills, John St. and Dentsu, at the recent 2019 Shopper Innovation + Activation Awards.
In the minute-long spot that dropped Monday, there is a motorcycle, parkour, floating apples and people, a pyramid of Haulers, a woman in a bathtub, a man in space, all set to a thrumming bass to get you pumped up.
Credits
Advertiser: No Frills
Agency: John St.
Chief creative officer: Angus Tucker
Executive creative director: Cher Campbell
Copywriter: Robbie Percy
Art director: Caroline Friesen
Head of production: Aimee DeParolis
Executive producer: Brittani Wilcox
Account service: Nick Pigott, Lindsay Day, Kelly Brennan
Strategy: Megan Towers, Mario Ramirez Reyes
Production company: Radke Films