Peoples' Mother's Day ads stand out in sea of syrup
Juliet differentiates the jeweller by taking a less sickly sweet approach.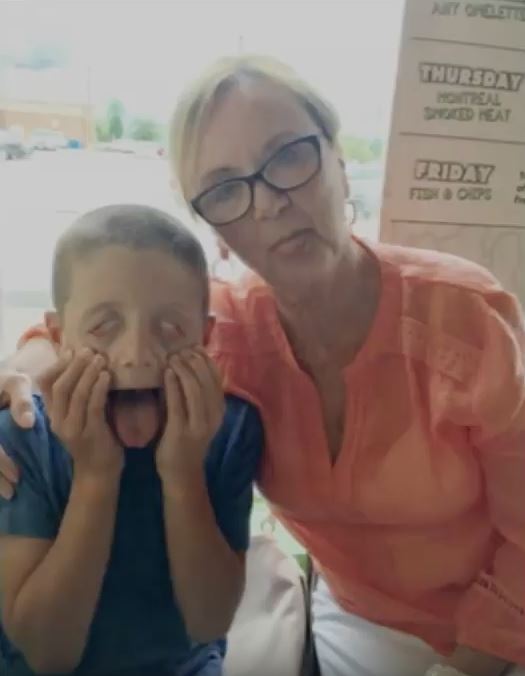 Mother's Day advertising often features sickly sweet prose and imagery. Barf.
Peoples Jewellers is a little more savvy in that it chose to differentiate itself from the sea of syrupy creative with "For All She's Done" by Toronto's Juliet.
The three ultra-relatable TV spots, which feature real moms and real stories, are a refreshing departure from the usual twee mom content out there this time of year.
The 15-second ads, which run until Mother's Day on May 12, are narrated by actual moms who sound like they've really seen it all, from goth phases to bad haircuts to silly faces. This fresh creative from Peoples is unexpected, and thus, literally laugh-out-loud funny.
"Our latest television campaign showcases a more lighthearted facet of our 'Love Is Worth It' positioning," explains John McNamara, VP of marketing for Peoples Jewellers, in a press release. "We wanted to showcase just how much love, and how much patience, moms have for their kids throughout their lives. It's a love that's unwavering, and that deserves something truly special."
Credits
Advertiser: Peoples Jewellers
Agency: Juliet
Chief creative officer: Ryan Spelliscy
Chief strategy officer: Sarah Stringer
Head of client engagement: Leanne Goldstein
Head of art: Denise Cole
Creative director: Laurent Abesdris
Head of production: Andrew Schulze
Business lead: Jes Watson