Government PSA opens eyes about driving high
Ottawa's Banfield Agency aims to build on the success of its first campaign.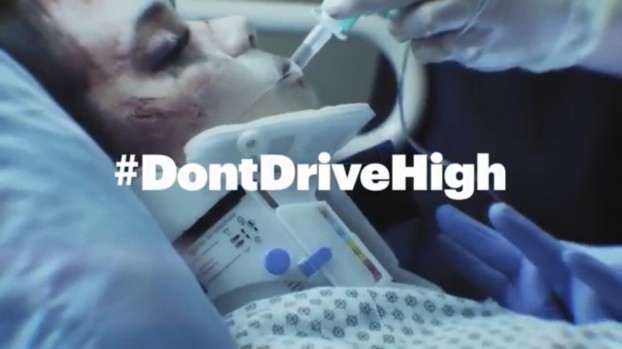 Public service announcements (PSAs) are tricky to get right.
Go too dramatic, à la the classic "This Is Your Brain on Drugs" campaigns for example, and the serious message will be lost in a sea of silly parodies featuring eggs being cracked in pans.
Ottawa-based Banfield Agency aims to hit the right balance with the second iteration of the Government of Canada's "In an Instant" campaign.
The 30-second version of the first spot has nabbed 4.9 million views on YouTube, while the 15-second version has gotten 4.6 million views, since both were posted in late 2017.
The dramatic new 30-second "Don't Drive High – Eye-opener" spot posted to YouTube in this April has already been viewed almost 400,000 times. Presumably fearing some snarky messages, comments are disabled on all the ads so it's not clear what the immediate reaction to this new spot is (though it got 24 thumbs up and 0 thumbs down votes).
The first campaign has gotten results, claims Banfield, noting that 80 per cent of 16- to 24-year-olds agreed with the statement "Marijuana has a negative impact on a person's ability to drive," up from 72 per cent from before the PSAs ran. The first of two new videos will appear in ad form on national television as well as on social media, Spotify, in movie theatres and in a series of OOH executions.
As anyone who knows (or used to be) a know-it-all young 'un getting Gen Zers to change their minds about anything is a gargantuan feat. While some might roll their eyes at these ads, if it changes some minds and makes the roads safer for all then it's worth it.
Credits
Advertiser: Government of Canada
Agency: Banfield Agency